Smoking Fanatic
SMF Premier Member
333
280
Joined Jun 12, 2019
I'm very close to pulling the trigger on a vortex but before I did I wanted to see how the
PBC
handled wings. I assumed great because it is a chicken cooking champion.
I bought a pack of wings and seasoned half with Cherry Rub from Heath Riles and half with a hot bbq rub from Killer Hogs.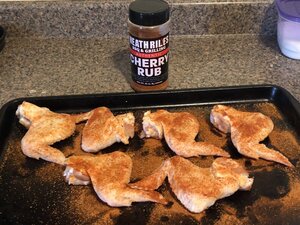 40 minutes on the
PBC
and they came out pretty good. The hot bbq wings were far superior to the cherry rub wings in flavor and crispiness of the skin. I'm guessing this is because it has much more salt in the rub. But both were incredibly juicy.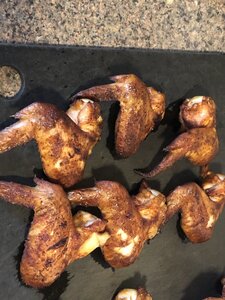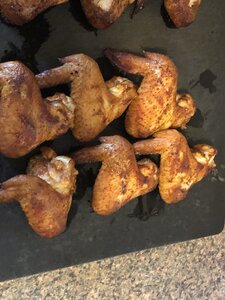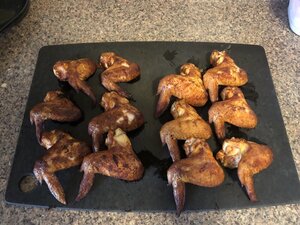 All in all two thumbs up but a vortex is definitely getting ordered soon!