Master of the Pit
OTBS Member
SMF Premier Member
1,410
1,266
Joined Mar 8, 2017
I made a 25 lb batch of Walton's hot pork sausage. Did 50/50 venison/pork belly. Jazzed it up a bit with some cayenne, red pepper, fresh sage and thyme & dry sage and thyme as well. Probably my best batch yet.
Been using the LEM 25lb stuffer and my #32 Cabelas grinder. Really nice equipment to work with.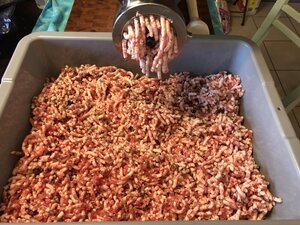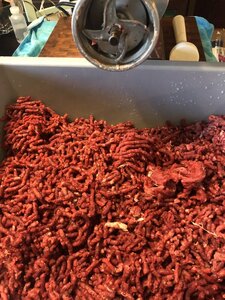 I really like using pork belly with venison. Great flavor and it still ends up being a nice and lean product.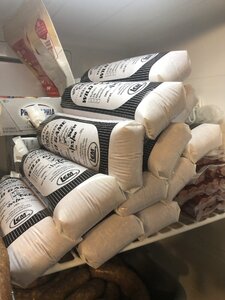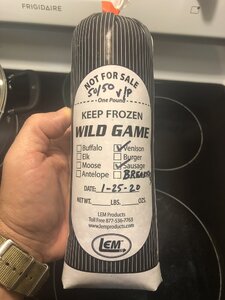 Ended up with 17 packs of sausage over a lb per pack.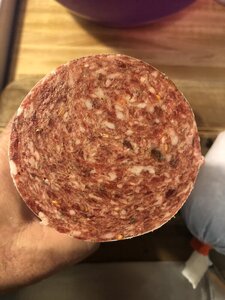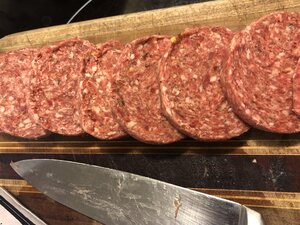 Made some home made buttermilk biscuits, fried eggs and sausage for breakfast. Talk about good!