Master of the Pit
Original poster
SMF Premier Member
Getting ready for hopefully a GA win against TN today with some beef ribs, pork steaks and a few sides.
Got these ribs at a steal for $1.99 lb from my favorite meat company!
Kids will be here to help devour everything in sight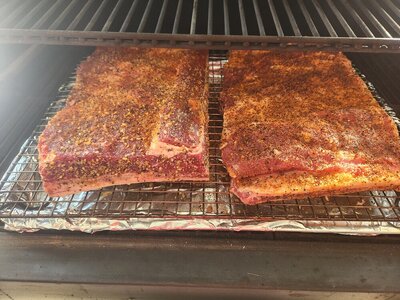 Used Montreal steak seasoning and Meat Church Holy Cow .
On at 10am riding @ 300° on the MBGF 1050.
Keith