Meat Mopper
Original poster
SMF Premier Member
To put bacon on the grill......
I was grilling up some pork loin and grabbed a bag of bacon and thought, heck why not....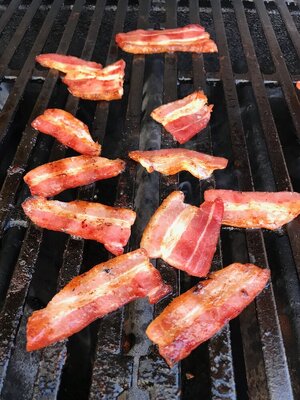 The plated pork loin and bacon sandwich...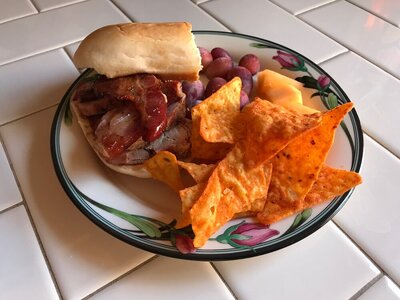 Tasted like bacon, with a little something that neither the wife nor I can figure out. It is a good something... bacon but a smidge different. Gonna do it again for sure. Where there is heat, there need to be bacon!!
Enjoy!
Mark