Master of the Pit
OTBS Member
SMF Premier Member
1,978
2,140
Joined Mar 8, 2017
I had some pork (about 10lbs) that was thawed and I needed to do something with it, so I decided I wanted some fresh sausages. Been on a Thai food kick, and been wanting to try Sai Ua.
For reference I watched a few videos, but settled on
.
I didn't expect to find everything I needed locally, but I got lucky. Found everything I needed in one little store, and one of their employees was nice enough to shop with me, finding everything on my list for me...how nice!?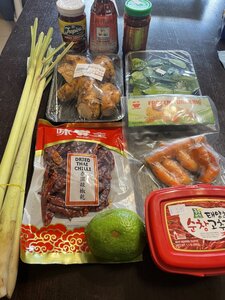 I started out with about 10lbs of pork, then my ingredients which were very unique ingredients like lemongrass, kaffir lime, galangal, turmeric, Thai chilis, fish sauce and shrimp paste.
I followed the recipe to the letter, but had to increase the amounts quite a bit, as the two guys recipe was only for a pound or 2 of meat. Well after making my paste, I got a little nervous. Paste smelled wonderful but was overwhelming to the taste.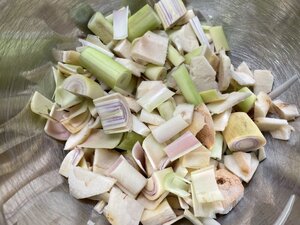 fresh lemongrass and turmeric. Never used either before...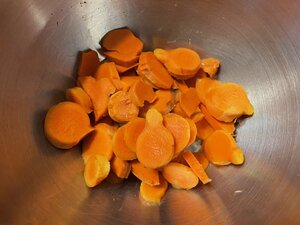 Ground up all my fresh chili's.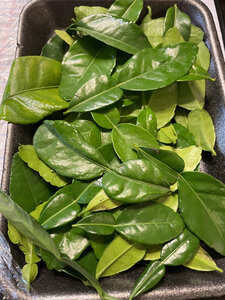 Used kaffir lime leaves and the zest of one kaffir lime.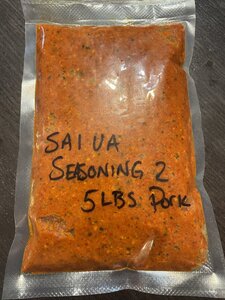 so at the last minute and decided to make a simple breakfast sausage with half of the meat and the Sai Ua with the other half. Froze half the seasoning blend, so if it was a total disaster I wouldn't be too upset.
Well once I mixed the seasoning and fried up a piece, I got excited. The flavors were insanely good! I am so happy with this sausage. It's super spicy, slightly sweet, gorgeous colors, lemony, umami, just so unique.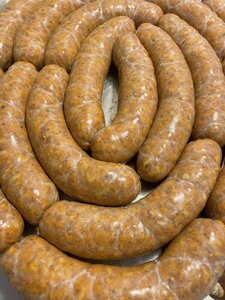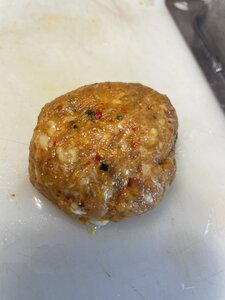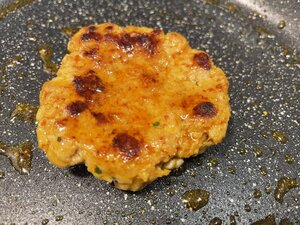 If you like Thai flavors, and feel like venturing out, I highly recommend trying Sai Ua.