45
97
Joined Jun 18, 2017
Working on some pulled chicken on slider buns. I've got about 7lbs of chicken thighs (skin and bones inlcluded). The good thing about the skin is it is so loose it is easy to get rub directly on the meat then wrap back up. I think the skin protects it from drying out a bit compared to boneless skinless. Brined them for about 4 hours in 1/2 gallon water, 1/2 cup kosher, 1/2 cup brown sugar (Jeff's recipe). Rinsed and patted dry. A little yellow mustard and some of
Jeff's rub
. On the
WSM
at about 230 degrees with hickory smoke. I'll take them to about 175 per Jeff's comments on thighs being able to handle the higher heat.
Added a pic two hours in. Looking good!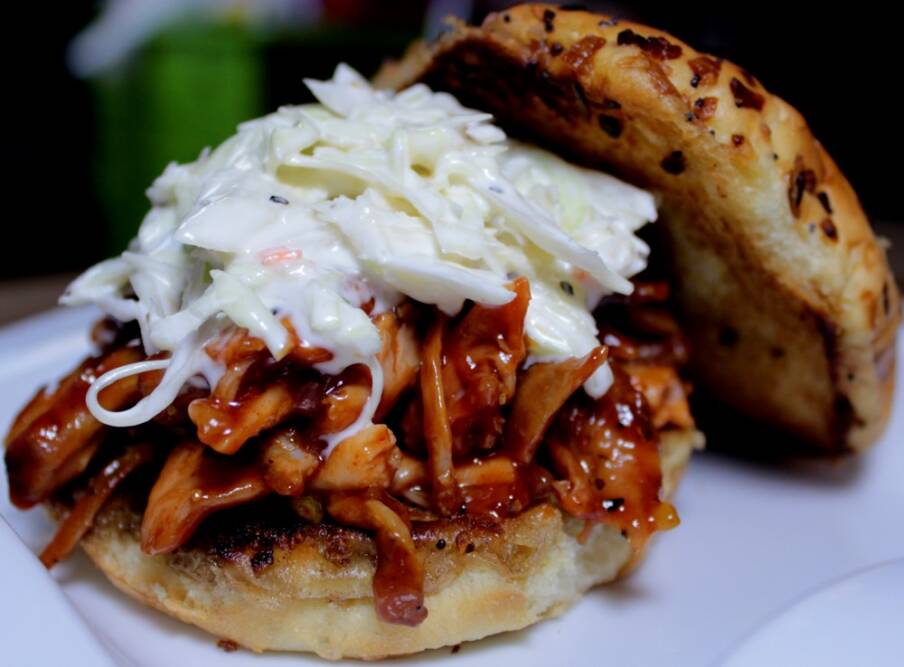 The flavor and tenderness of this smoked pulled chicken recipe is amazing and I'm happy to share it with all of my readers and friends for your eating pleasure!

www.smoking-meat.com
Last edited: