Master of the Pit
Original poster
SMF Premier Member
Local meijer had some NY strips on sale so picked up a 3 pack for the family. Not sure what the price is around the US but this was pretty coral for my area.
got them seasoned up. Two with Montreal and one (mine) with hardcore carnivore.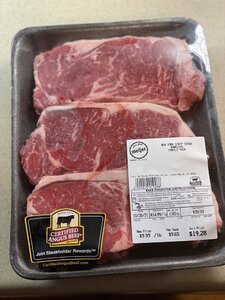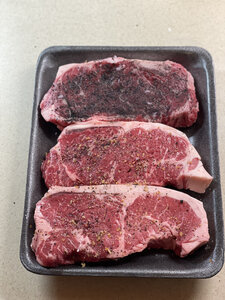 Thor some potatoes with cream cheese, bacon and cheddar cheese
Then onto the grill it all went among with some corn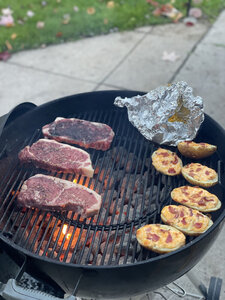 Pulled them off right between medium and medium rare and let rest for a little bit. Not too long
then got it all played and tore it up.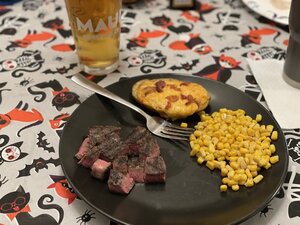 I love the hardcore carnivore of you guys haven't tried it you should give it a shot. Thanks for looking!!