Master of the Pit
OTBS Member
SMF Premier Member
1,281
1,134
Joined Mar 8, 2017
Even though I am a native New Orleanian, I grew up in a family that didn't do boudin. We were more italian and hot sausage kind of people. Well, in my adult years, I've come to appreciate foods I never thought I would. Boudin is one of the ones that I not only love now, I obsess over trying different brands.
Recently I ran across @indaswamp's thread on boudin. His detail, step by step tutorial & photos made it a no brainer for me. I finally found a recipe I could sink my teeth into.
Yup... I have just under 1 lb of skin that I defatted best I could.
www.smokingmeatforums.com
I read it at least a dozen times, and began to collect everything I needed. I had just about everything except the boil bag, pork liver & pork skin. This weekend I was able to make it and now I have a large batch of beautiful boudin.
I want to thanks

indaswamp
for such a fantastic recipe. I couldn't have done it without ya!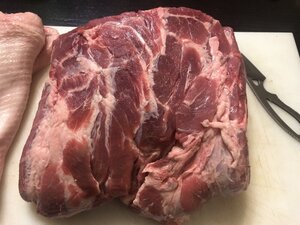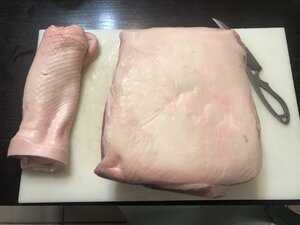 two pork butts with fat cap trimmed, seasoned, seared and cubed.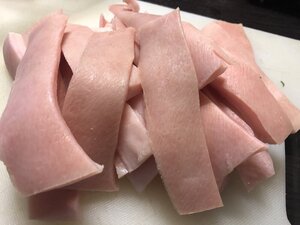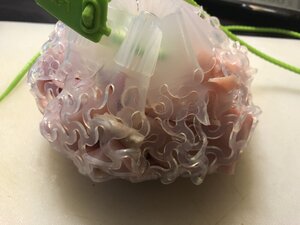 Pork skin in boil bag ready for a two hour sinmer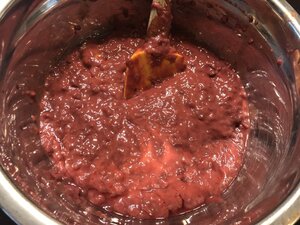 pork liver really makes a difference in the flavor.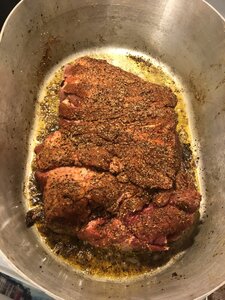 first time getting to use my big magnalite. Love this pot.
9
Peppers and onions cooking down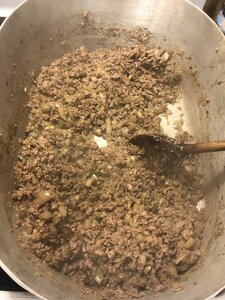 Liver cooking down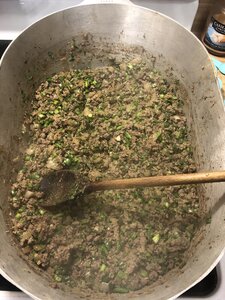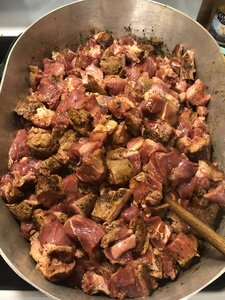 Cubed pork back in the pot.
ready for a simmer with the skins in their boil bag
After two hours, the skin is ground in a 3mm plate and back into the pot until dissolved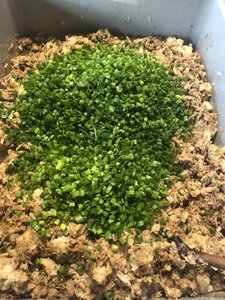 Tastes so good why am I even casing it?
ready for an overnight ice bath
had to fry up one boudin ball for a sampler. It's soooo good with the pepper jack cheese!
next day it's time to stuff: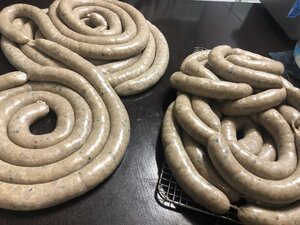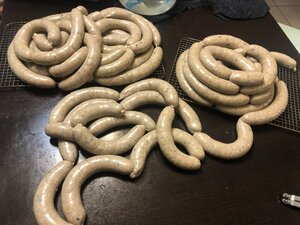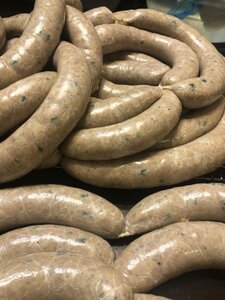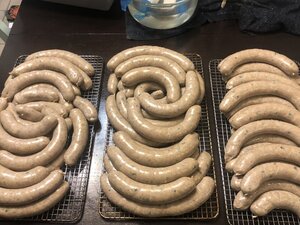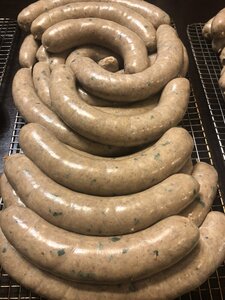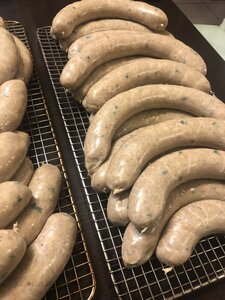 I ended up with 25 lbs of links and about 5 lbs of what will be boudin balls, but I will stuff, batter and freeze them for later. I'll check in with pics of what we do with all this yumminess.
Thanks again Inda!