44
20
Joined Apr 27, 2013
So its August 1. Jerry's Birthday, Rock On !
So I've got some tunes on and and I'm smoking a small bone in pork butt (about 4 lbs). following Jeff Phillps' recent suggestion of using BBQ sauce for the wetting agent to help the rub stick and have the butt fat cap down in a baking dish.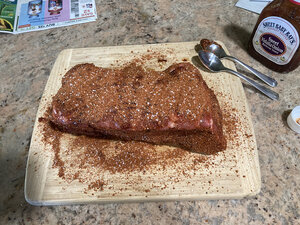 Just after putting the butt on the
WSM
I set to work on the cabbage. Cored it, cut up 1/2 a wheel of Gouda and stuffed the innards with the Gouda, some butter, some of
Jeff's original rub
and some garlic and onion seasoning 'cause they were handy and thought it would go good with the cabbage.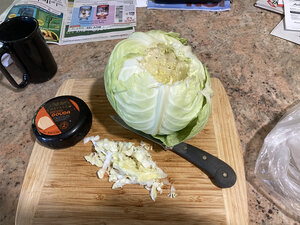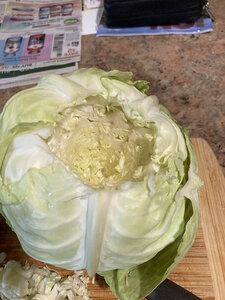 Now for the good part, because everything is better with bacon.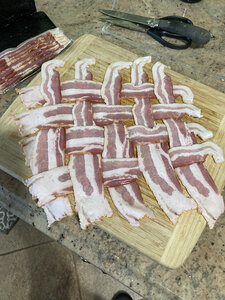 To Be Continued.....