111
51
Joined Dec 4, 2015
This will be my first try at makin' bacon.
Got myself a pork belly and cut it into 4 pieces.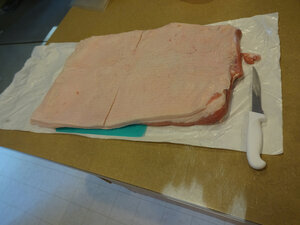 Weighted each piece and calculated how much tender quick I needed.
I measured out how much brown sugar that I would need for one and how much maple sugar that I would need for another.
2 of them will be just cured, wife did not want any sugar added to those 2 bellies.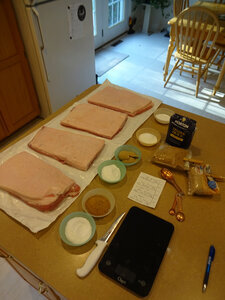 Once the tender quick was rubbed in to all of the bellies and also the brown and maple sugar was added to those 2 bellies I put them into gallon sized vac bags.
I did not take all the air out of the vac bag I felt that leaving the vac bag just a little loose would allow the cure to flow around the belly better and also allow me to massage the bellies easier each day when I flip them.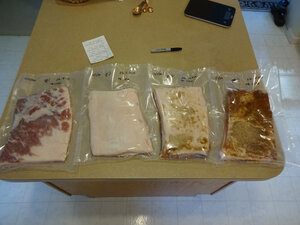 Now into the frig for a few days of curing time.
It looks to be about 8-10 days of cure time.