Smoking Guru
Original poster
OTBS Member
SMF Premier Member
Jalapeno Cheddar Quick Bread

Found this by a Jo-Anna Rooney and sounded good so had to try . Very glad I did.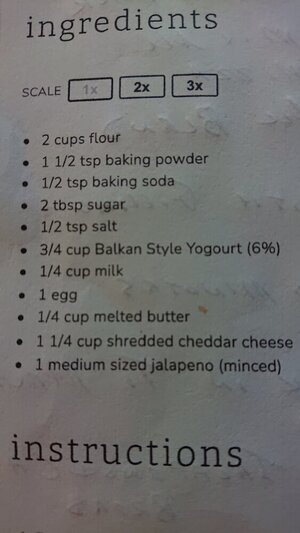 So got all the ingredients together, Mixed all the dry , all the wet and than the wet into the dry.
Than added the Jalapeno and cheese to the mix.
It is a very sticky mix , place that into a parchment lined loaf pan.
Had the smoker set to approx 350F. the 3 probes are just hanging inside. With Cherry chips going.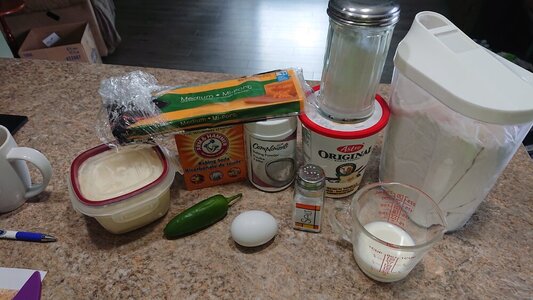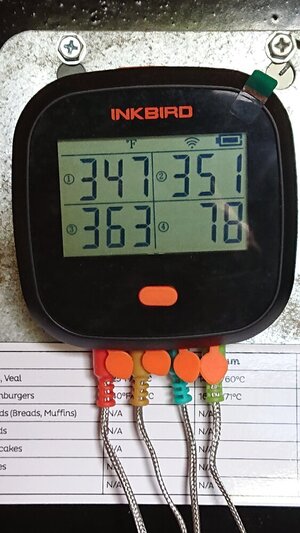 So mix in the loaf pan, than top with the extra cheese and diced pepper



After 30 minutes, starting to do what it should be doing




After 50 minutes , tested it with a tooth pick and came out clean , smells great when I opened the door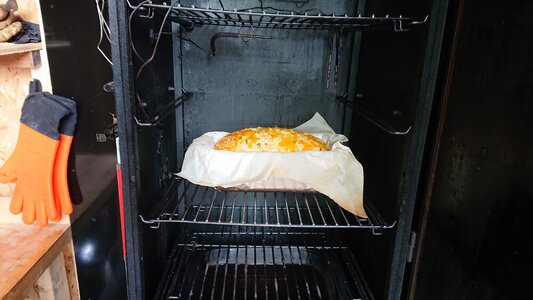 Took it in the house and let it cool for a bit while I kept working on supper ( Smoked Sweet and Sour Pork and Rice Stuffed Peppers )
Removed from pan , and of coarse I had to have a slice or two




Very light smoke as it was only on the top that was open really, and the cheese and jalapeno was/is great.
Next time I will add some of my maple back bacon diced up small and put in the mix. Just to see

But this is great and will do again

Thanks for hanging in there

David
Smoked Sweet and Sour Pork & Rice Stuffed Peppers https://www.smokingmeatforums.com/threads/jalapeno-cheddar-quick-bread.316953/ This is supper tonight, picked up some fresh pork and sliced small. Cooked outside in the CI with a little vinegar and Soya Sauce Removed and added the onions half...

www.smokingmeatforums.com
Last edited: