Epic Pitmaster
OTBS Member
SMF Premier Member
★ Lifetime Premier ★
10,739
7,224
Joined Dec 14, 2013
Been doing this for awhile now . A good gas grill is way more than convenient . Like anything else , know what it will and won't do .
Pics are " fast forward " , so this is how I started .
Had some nice chicken thighs . Went into Pop's low salt brine over night . Next day , pulled out drained and dried off . Then back in the fridge for a couple hours to dry some more .
Back out of fridge . Mixed some flour and corn starch with salt and pepper .
Start of the coating . You can see the un coated are pretty dry .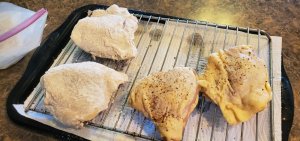 So I floured them all , and back in the fridge .
Let the flour soak up any moisture on the chicken .
These were really dry on the surface so I didn't have to re coat .
If they come out of the fridge tacky , I re coat . Makes a nice crust , but these were good with one .
So I cover a sheet pan with non stick foil , and a little cooking spray .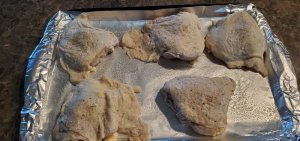 Some foil packet potatoes . I layer in butter and onions , and close up .
Get the grill up to temp . 400 or so and put the tray right over the burner . All burners are on . Burner under taters is turned to low .
Not much oil on the tray to start .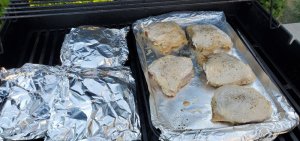 First flip .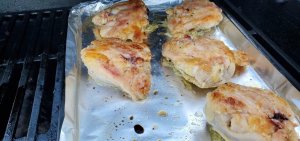 The I just keep flipping until it temps , and gets the look it needs .
Cooking in the natural fat at this point .
And lookin pretty good , temps out too .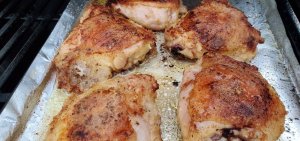 Pull off the tray to stay warm . All burners are off except far right side is on lowest setting .
Put the taters up top . The chicken is not greasy at all .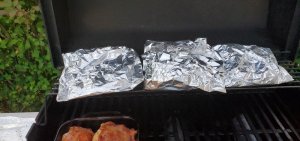 Those potatoes are so good . They smell great .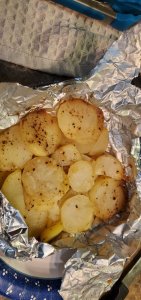 Plated up . The asparagus got murdered . Didn't play well with the instant pot , but still good .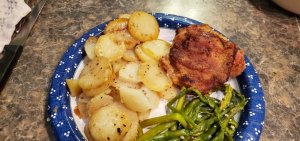 So that's that , but I also do alot of wings the same way . They come out great , and hard to tell they are not deep fried . These are from older cooks / test runs .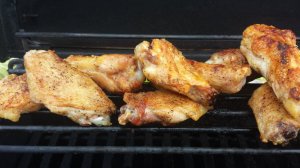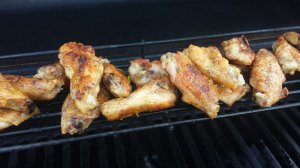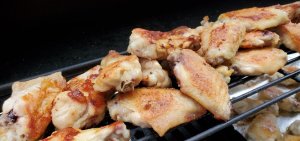 Thanks for looking .