Epic Pitmaster
OTBS Member
SMF Premier Member
10,326
4,002
Joined Oct 31, 2012
When I trim spareribs St Louis style, I save the trimmings for rib tips. I cut them to one inch cubes and freeze them. I had a buddy coming over for dinner so I made some Char Siu Rib tips.
I started them by giving them a sprinkle with a basic rub:
15 ml (1 tablespoon) paprika
15 ml (1 tablespoon) brown sugar
15 ml (1 teaspoon) kosher salt
1 ml (1/4 teaspoon) cayenne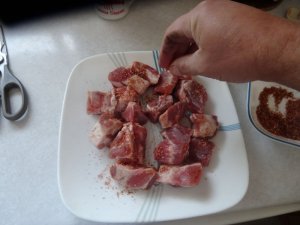 I put them in a 230 F pellet smoker with Whiskey Oak Barrel pellets.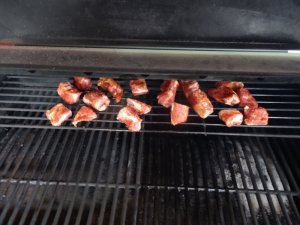 I smoked them for 3 hours. While they were smoking, I made up some Char Siu Marinade by mixing the following in a saucepan.
175 ml (2/3 cup) soy sauce
50 ml (1/4 cup) hoisin
5 ml (1 teaspoon) five spice
8 ml (1 1/2 teaspoon) sriracha (could substitute 3 ml (1/2 teaspoon) hot pepper sauce)
375 ml (1 1/2 cup) brown sugar
Then I brought it to a boil and turned it off.
I put the marinade and the rib tips in a roasting pan and covered it in foil and put it back in the smoker.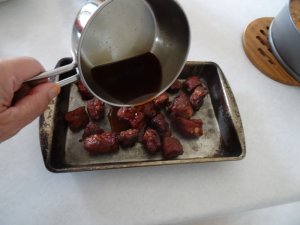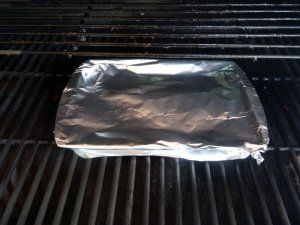 I smoked for 2 hours.
I took the rib tips out of the pan and put them back in the smoker. I brushed them with the liquid from the roast pan and smoked for 20 minutes. I brushed them again and smoked for 30 minutes.
The finished product.
These are a favourite around here! They are just like candy!
Disco