Epic Pitmaster
Original poster
OTBS Member
★ Lifetime Premier ★
Dec 14, 2013
15,143
13,409
I've messed with this a couple times before . Came about while cutting up whole packers to grind . Seemed there was always a section that was tender enough to grill , but when I tried that I had to take it to a high temp to make it tender .
So this time I held out a couple 8oz. steaks . Seasoned them up with Kane's steak seasoning . Vac'd and in the fridge overnight . Next day I went into the SV'd at 132 for 9 hours , then onto the grill . Came out pretty good . Really great steak flavor .
Out of the SV after a 9 hour soak at 132 . Dried off .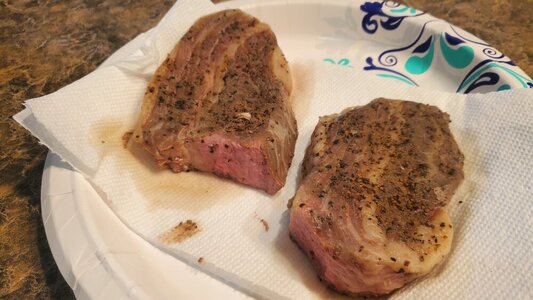 Bachan's is great on beef , and for SV'd meats it also acts as a
browning agent .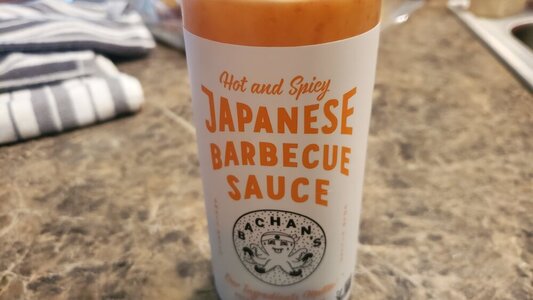 Soaked them down good .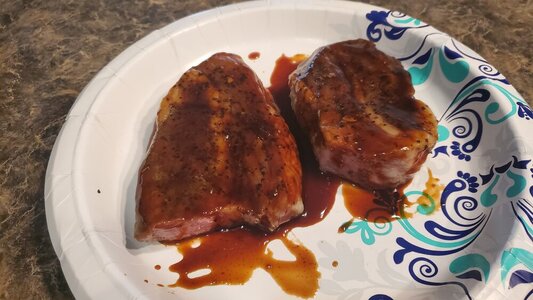 Then onto the pellet grill at 400 . Would of liked it higher ,
but already had some chicken parts cooking .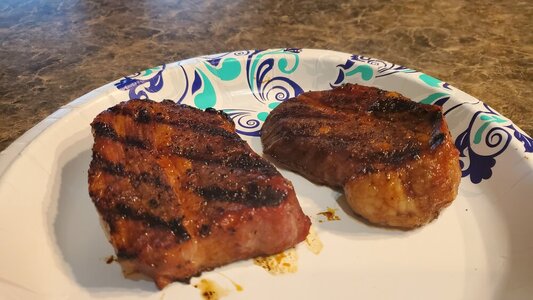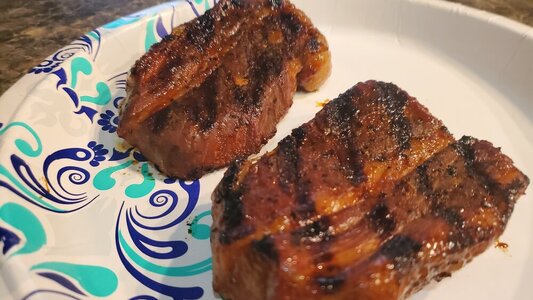 Nice edge to edge color and medium rare from the SV .
Good char and great flavor from the Bachan's .
This was good . Still just a bit chewy in spots , but longer in the SV would fix that .
Because some of it was completely tender . Disappeared pretty fast .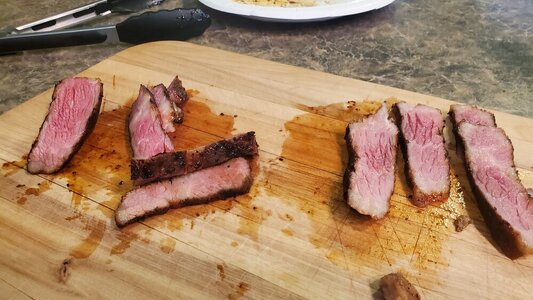 I'm not suggesting buying a whole packer and cut it into steaks .
If you're grinding your own beef from briskets and have a SV machine ,
cull out a couple steaks from the sweet spot and give it a try .