Master of the Pit
Original poster
OTBS Member
★ Lifetime Premier ★
Set up the spinner and kettle with the SnS for this 6lb brined breast.
Used BGE Savory Pecan for the rub.
Neck and body cavities were stuffed with one quarter each of navel orange and white onion along with sprigs of fresh sage, rosemary, and thyme.
Keeping with the maple theme, I used maple chunks for smoke.
Glaze was bourbon, maple syrup, and OJ reduction.
About an hour in.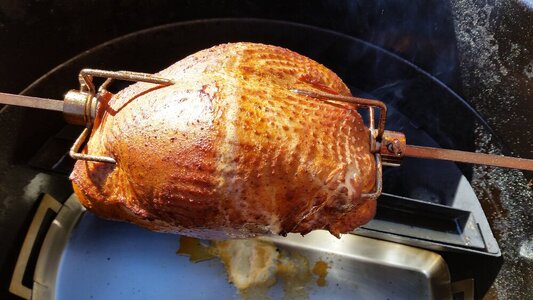 A pic after applying the first layer of glaze. Getting there.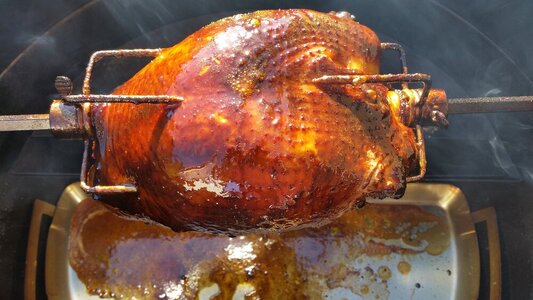 Final glazing and just waiting for 165°.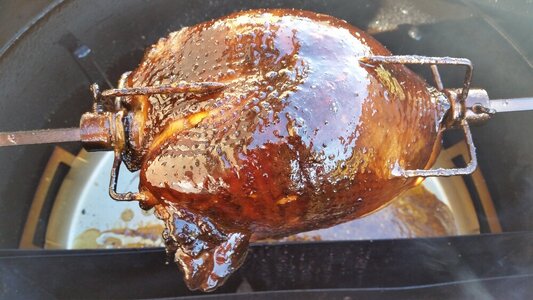 Plated with sweet potato, green beans, boxed cornbread stuffing,
and jarred gravy.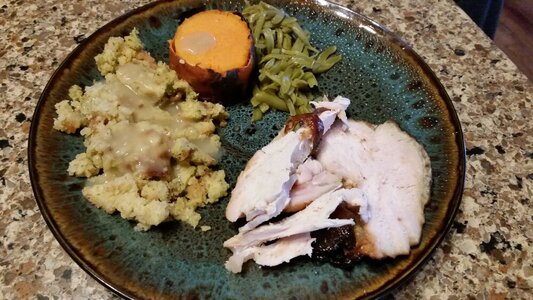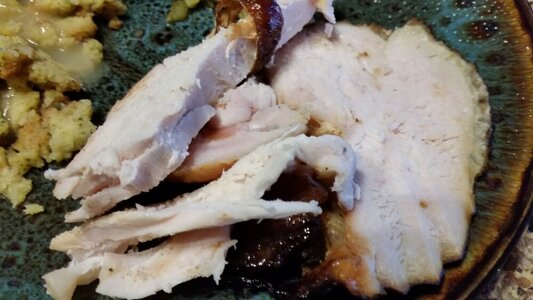 It sure was tasty and the bourbon,maple, OJ glaze really complimented the meat.
The meat had that classic pink smoked tinge.
However, the lighting and camera didn't pick it up very well.
Thanks for stopping by.
Stu
Last edited: