Master of the Pit
SMF Premier Member
1,705
1,177
Joined Jan 27, 2021
" Dutch Apple Pie Jam " Found this recipe back in 1995 and try to make it every year.
My apples are ready now to come off the trees , so before Mona makes all her pies . I grab
enough to make my jam. I found the recipe in 1995 in our newspaper. On the weekends there
was always a food section. Just a couple years ago I found it also by Kraft, both are real close , and of coarse I messed with it a bit.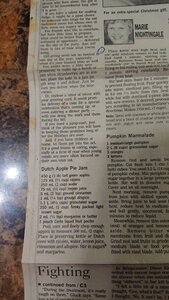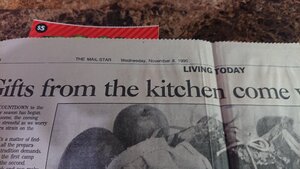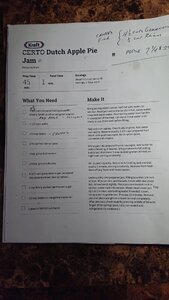 Peeled and cored the apples , chopped very small, same as the raisins ,
I used
4 1/2 cups of finished chopped apples
1/2 cup fine chopped raisins
and I used Lime juice instead of Lemon, just my taste
the rest is the same as in the Kraft one.
Makes about 7 3/4 = 250 mil bottles
Water bath for 10 minutes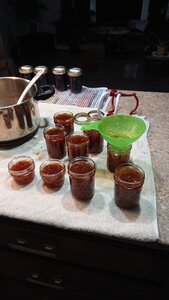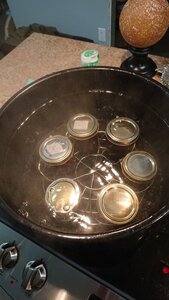 Cooling on rack and waiting for the pop, also found some more cherries
not mine this time, so made a batch. Which only makes 4 = 250 mil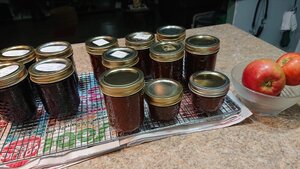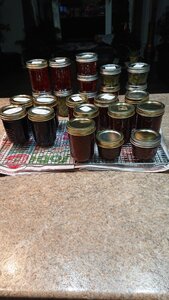 So this morning toast for breakfast and the 3/4 bottle was in fridge all night, so a little pie on my toast
Came out good this year again, spreadable and very tasty, holds on the knife good.
Thanks for making it this far, Grapes should be ready soon for the Concord Grape Jam
David