35
28
Joined Dec 29, 2018
Picked this up Saturday. Needs a bit of work before it is ready for cooking but I am already hard at work.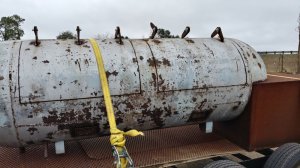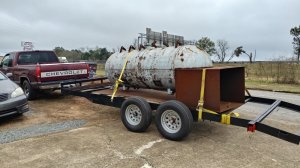 Starting with the trailer.. straightened out the dovetail. Getting ready to give it a roof.
RF plate is in place. Have not calculated the openings yet.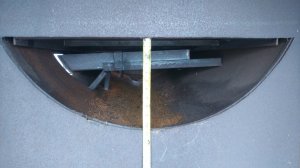 I assume this mess was intended to be a grease trap? I plan to gut these trays.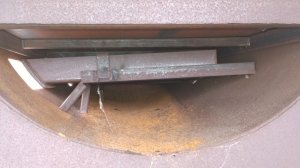 Not sure how I feel about the hinges yet. They need some work anyhow.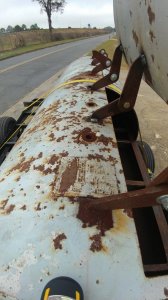 Grate level is 7" over the Plate which is 12" up from bottom.
Came with some scrap.. Anyone ever used this for grates? I have 4 sheets of 4x8 expanded metal but these might work ok.. Butts always seem to stick to expanded metal.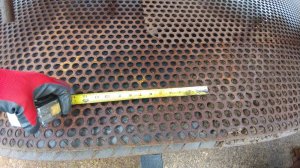 Got a section of pipe with it also. was looking for some 10in but this may be ok..
Going to be working on this pretty steady for the next 2 weeks. Any thoughts opinions ideas are welcomed.