Epic Pitmaster
OTBS Member
★ Lifetime Premier ★
13,587
5,310
Joined Jun 25, 2014
But a Bad Day for the smokers.Mes 40 popped the GFI twice, so I grab the
WSM
18.5 only to find the door did not survive the move.I was able to use the Weber 22.5 with a snake set up.
Not the best pic thru the grate.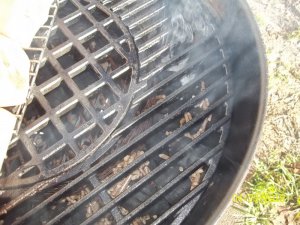 Hocks were cured 16 days in Pops brine I hope he is doing better.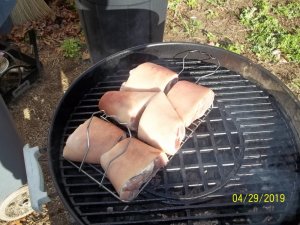 Gave them 5 hours of smoke Pecan & Alder Pellets
Now what to make with them being the weather is starting to get better?
Richie