Well, I did this with a ribeye with plain sea salt and it was a little salty. So I thought I would try this with a leaner and tougher cut. I had some what they call here Petite sirloins in the freezer. Since TQ is 99% salt and the rest nitrates and nitrities I thought I woud try it, always open for experiments.
I forgot to get a before picture, oh well.
I rubbed it with TQ and let it sit for about 15 minutes. Rinsed it off real good. Added some Youshidas
and Garlic and lemon pepper.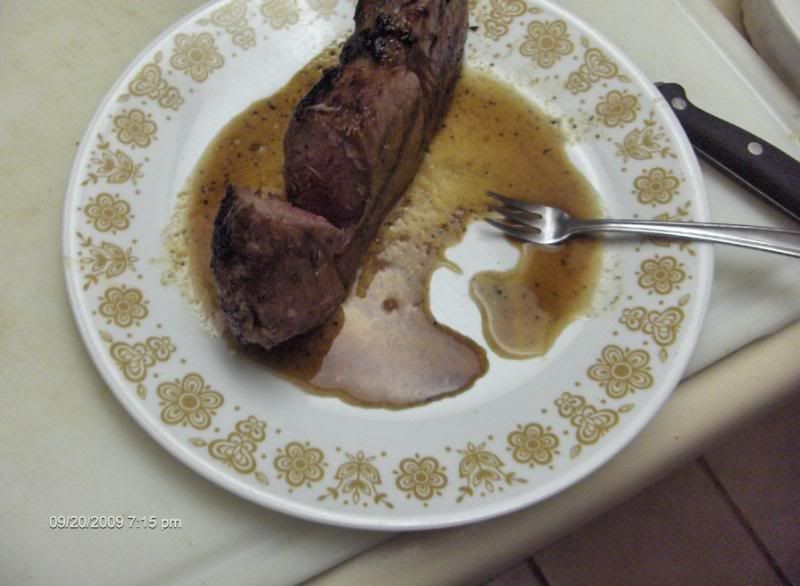 Seared for about 4 minutes and finally added some EVOO to get a sear because of a lack of fat. Fliped and another 4 minutes. Almost burned my chest, lol. You can see in one minute the juice pouring out.
This is Carol's with the steak.
Before finishing she wanted me to nuke for a bit. Now look at the juice, nothing added, man oh man. Over all it was good, could have been a bit more tender, but for 1.99 and still get your steak fix why not?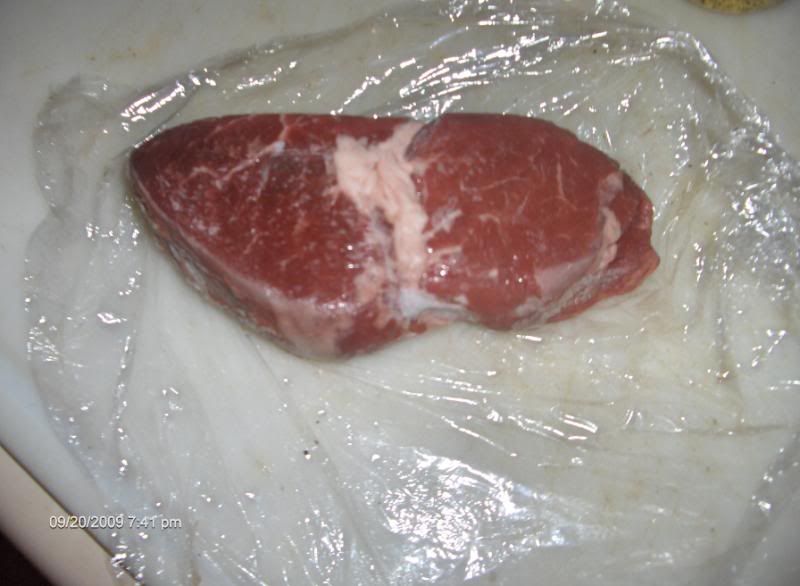 I'll be doing this one the same way for me later, but I will let it sit for longer to see if it actually gets more tender.
Actually I just rubbed it and put in the fridge. We'll see.
Thanks for watching.