This is an easy variation of the classic breakfast fattie. I started with bratwurst instead of a breakfast sausage just because I had a big tub of them I'd just picked up at Sam's Club.
Ingredients:
5 fresh bratwurst, uncased
3 eggs
Diced white onion
Diced green pepper
Diced venison summer sausage
Shredded cheddar cheese
Sea salt
Coarse black pepper
Bacon wrap
Five bratwurst, uncased and smushed together in a gallon ziplock.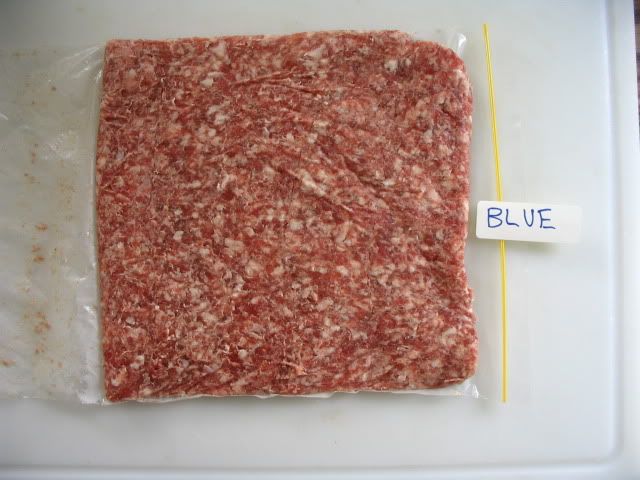 The omelet ingredients, all mixed together in a quart freezer bag. Use Ziplock brand for this, because in my experience the cheaper ones tend to leak in the corners. Three eggs, diced white onion, diced green pepper, shredded cheddar cheese, and diced venison summer sausage because I didn't have any ham thawed out. After mixing everything right in the bag, let the egg all run back together and set the bag in a pan of boiling water. Have as little air in the bag as possible.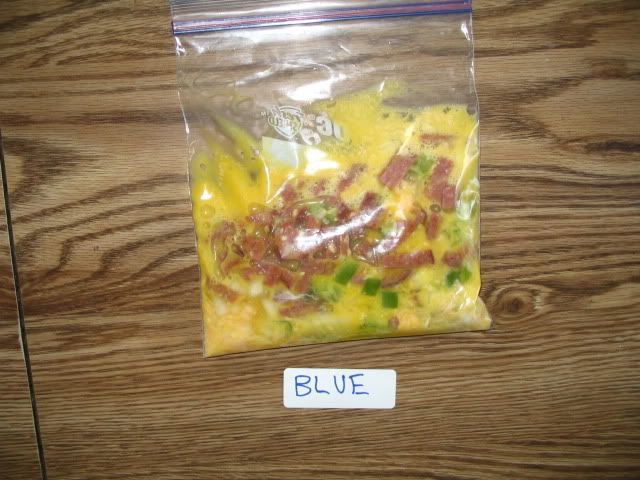 Here's how the omelet looks after 20 minutes in the boiling water, then sliced open lengthwise.
I thought this would be too much filling for one fattie, so I took one half and sliced it lengthwise again. Added CBP and sea salt, both ground fresh.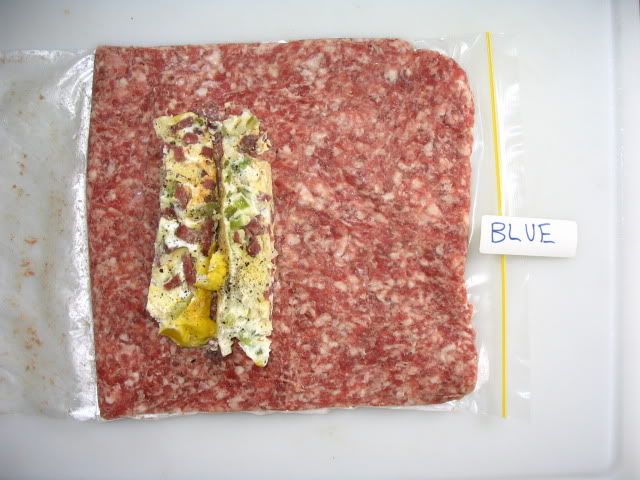 Bacon wrapped and resting.
It's the one on the right going into Frankenfridge, my homemade smoker, for some cherry smoke. The left one is my Bratwurst Fattie, and has its own thread.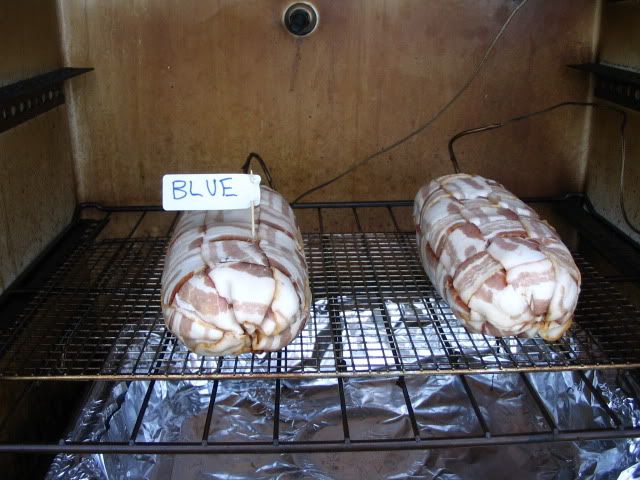 Coming out of Frankenfridge at 174* to rest in foil. It's the one on the right again.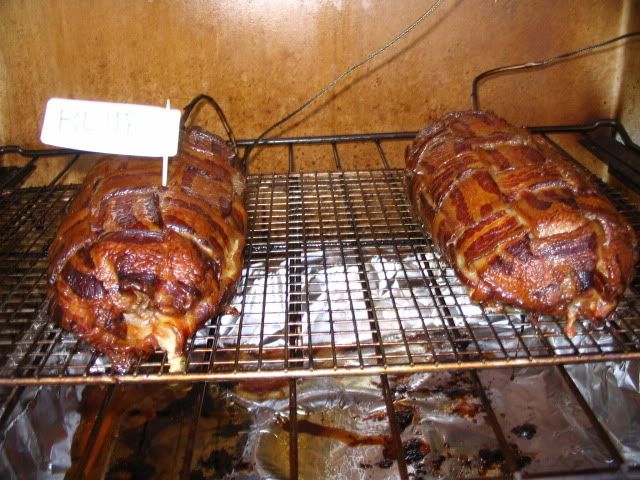 Sliced for the plate. I apologize for the overexposed q-view. By the time I realized it, it was too late to take another pic if you know what I mean!
I hope you enjoyed my fatties!