Finally the garden is producing at a good rate.
Anyone in the NE knows what I'm talking about. Too much rain, cold nighttime temps.
My pepper plants have finally taken off so I have been lucky enough to use fresh garden produce.
I love ABTs (and who doesn't) so I decided to pick some anaheim and some no-heat jalapeno peppers and make ABTs out of them.
You may ask why grow a jalapeno plant that has no heat, my Sister in a wimp about spicy things but loved last year when I would cook with jalapenos, so this year a grew a plant that has all the jalapeno flavor and none of the heat. It was really weird tasting them the first time because every jalapeno I have ever had had heat as part of its flavor.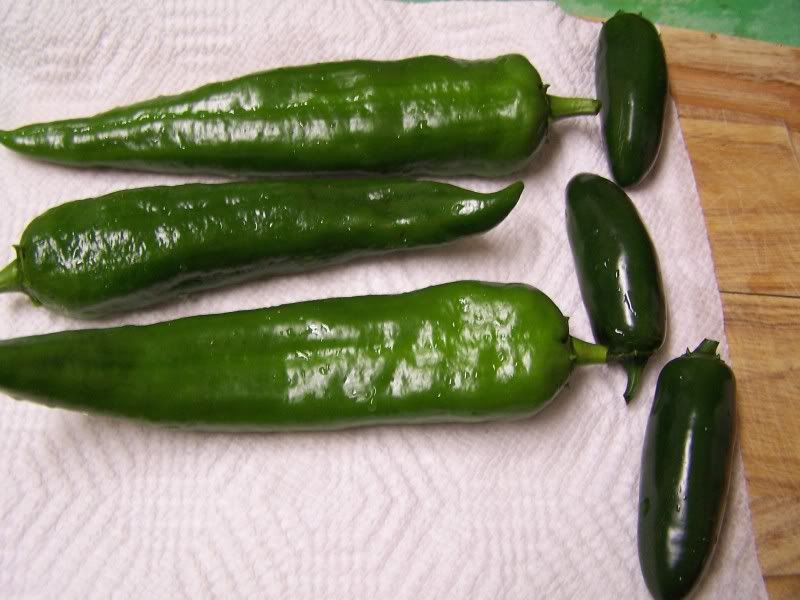 Decided to do some cream cheese, smoked garlic, cheddar/jack cheese. The others with chili, cream cheese, cheddar/jack. I also pulled off a tiny cayenne pepper to add into the jalapenos.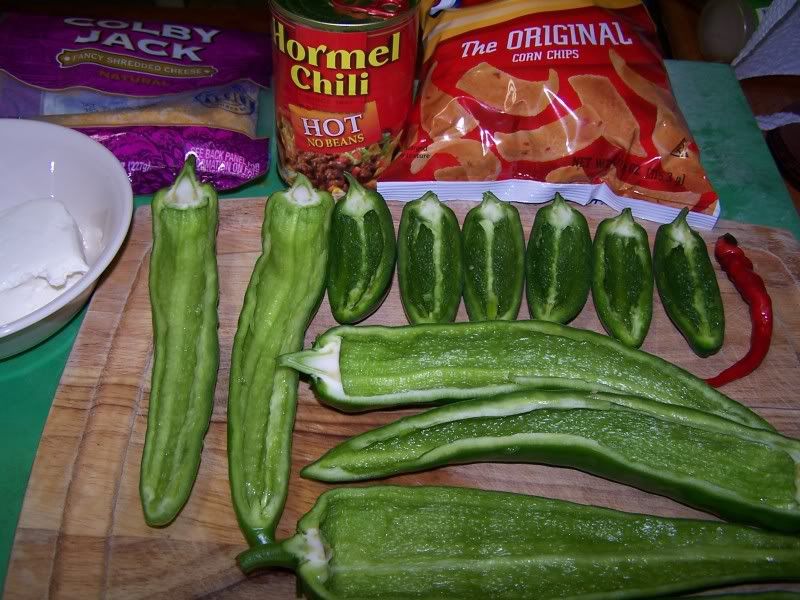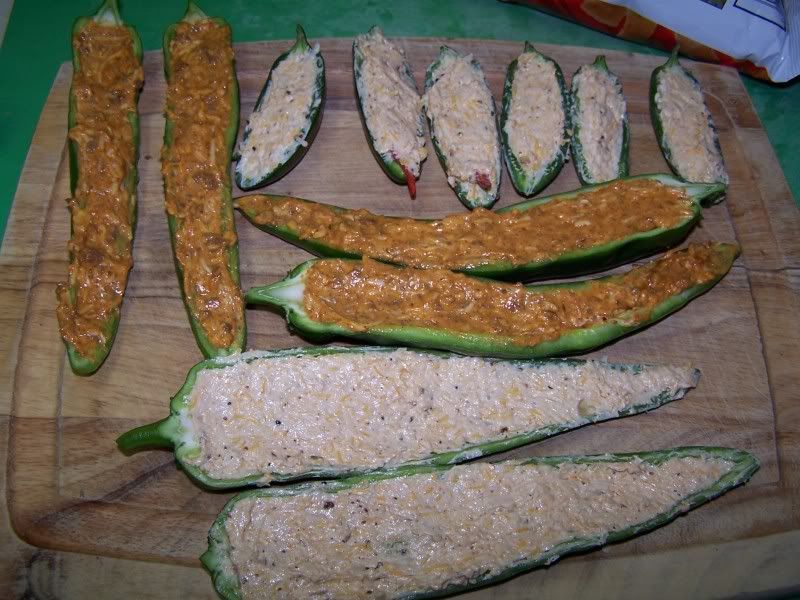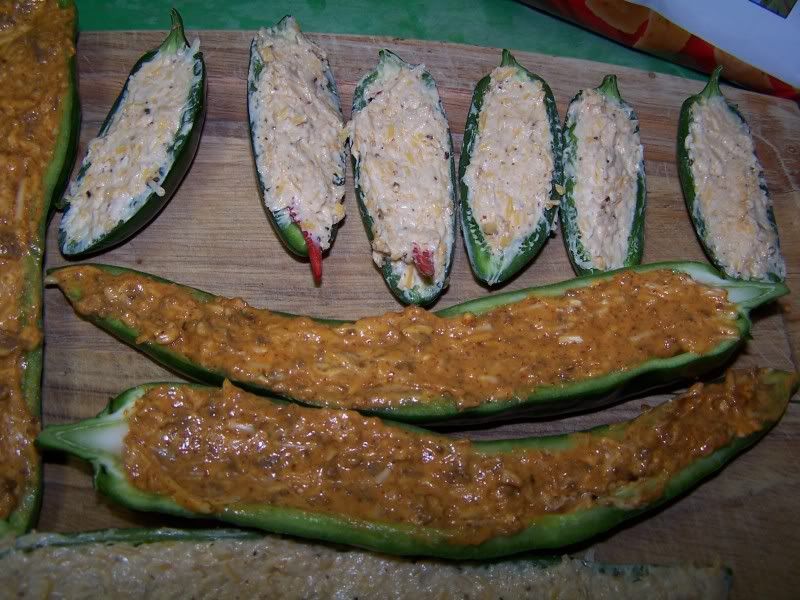 Smoked over hickory and about 15 minutes before they came off I topped the chili ones with fritos and cheese.
Sorry for the blurry pic.
Most of them were gone before I could get a picture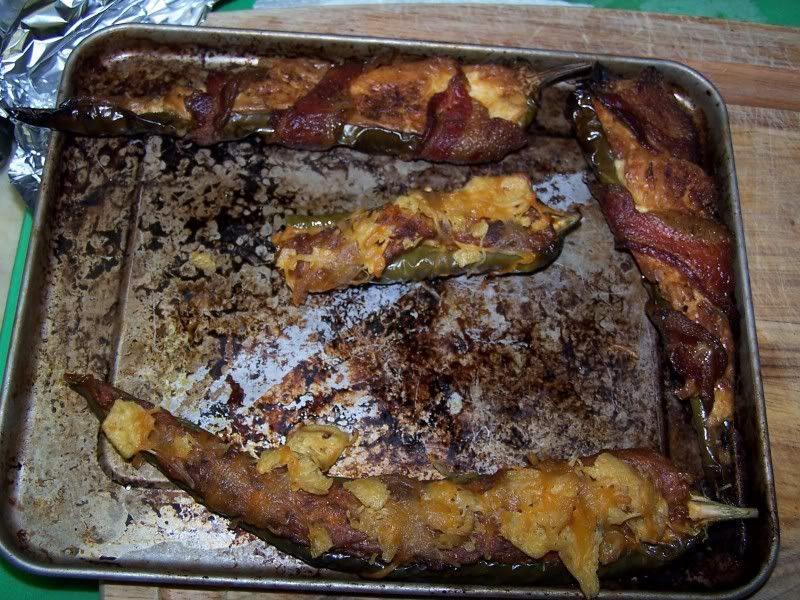 They were all pretty good but the chili ones I should have left out the cream cheese, it took away from the chili flavor. The jalapenos were good but I enjoyed the ones with the cayenne pepper in them, a jalapeno should have at least some heat.