After seeing Steve's (Walking Dude) pickled sausage thread
here
last week, I knew I had to make this. Talk about easy to make. The longest part of the whole thing was boiling the water. I used the lit'l smokies sausage, anaheim and yellow bell peppers, and green and regular onions.
ingredients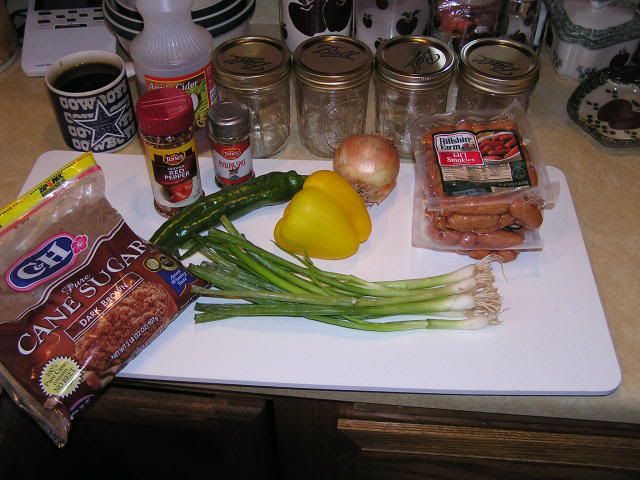 chopped up
I only used food coloring in 1 jar. Had to go with blue. The ingredients amounts were the pretty much the same as Steve's. 1 c water, 3 c apple cider vinegar, 3/4 c brown sugar, 1 tbs pickling spice and 1 tsp red pepper flakes. Not a big fan of boiling vinegar smell. Neither is the wife. Reminded her of coloring Easter eggs. I know it will be worth it in the end.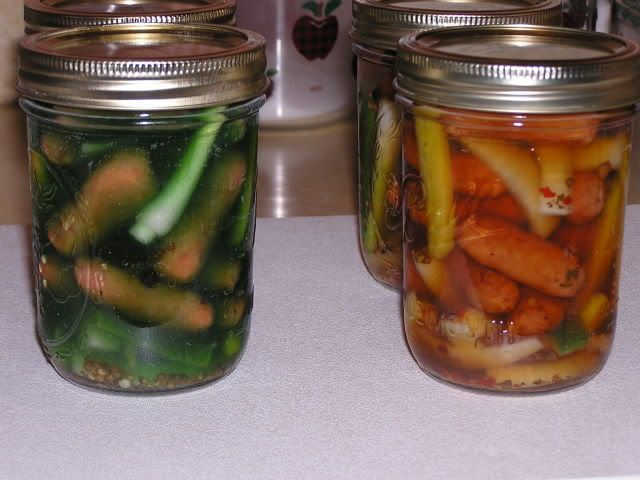 I'll let you know in a couple days or so how it turns out.