Master of the Pit
OTBS Member
SMF Premier Member
I've got a huge ferment w a ton of reapers and other super hots I ordered on line....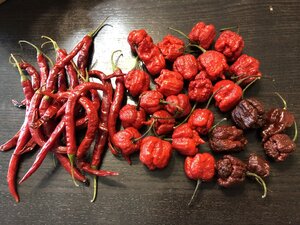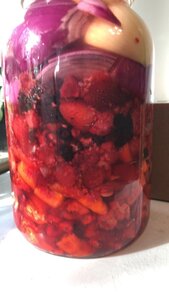 It also has raspberries, blueberries, blackberries. Strawberries, onion and garlic. Smells stupid good.
Then I have this simple habanero garlic ferment that I think I'll bottle today.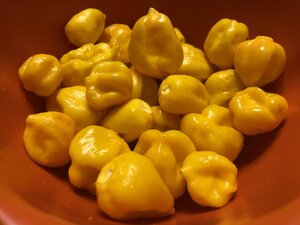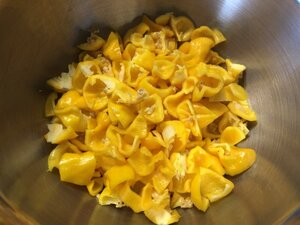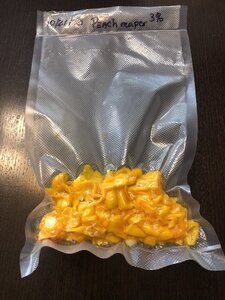 As well as a nice reaper ferment
I am going to smoke and dry the next batch. And I am certainly gonna try making a powder, and maybe add some of that back to the sauce.
So far every pepper I've tasted is so good, I just want to make a sauce that we can enjoy. Nothing too fancy. The big ferment with all the peppers and fruit was just sort of an experiment to get my feet wet.