Smoking Guru
Original poster
In keeping with the comfort food run here lately I thought I'd share one of our favorites.
An ex coworker wrote this down several years ago. I don't know where he got it. I think he made it up himself.
As written:
3 Tb butter or olive oil
1 package baby carrots
3 stalks celery
1 medium onion
1# smoked sausage (I used my beef sausage this time)
1 can diced tomatoes
3 cloves garlic, chopped
2 bay leaves
2 tsp thyme
beef stock (I use broth)
1 1/2 cups barley
Yeah, it leaves some room for interpretation and this is mine.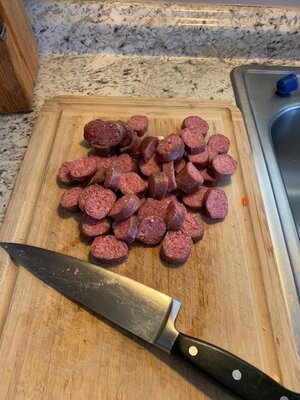 Saute onions, carrots and celery. Brown the sausage.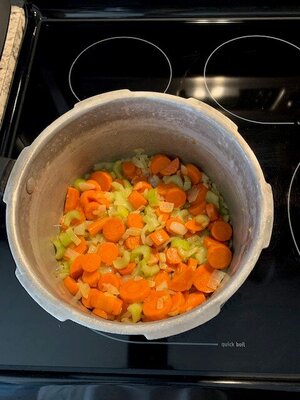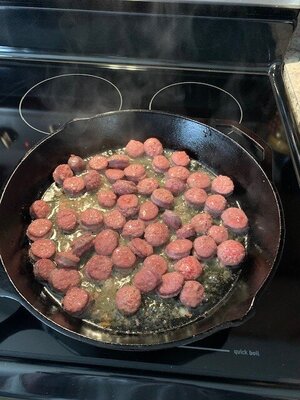 Mix together, add broth to cover with the tomatoes, bay leaves, thyme and garlic and bring to a boil.
Add barley and simmer until barley is puffed up. You'll need to add more broth....
With a couple slices of sourdough it's a meal.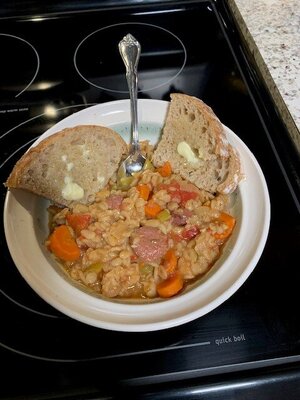 The barley really sucks up the broth. I like mine "thick" but the Mrs. likes a little more "juice", so tonight I'll add more broth to hers.....
Thanks for looking and stay comfortable!
Dan
Last edited: