Smoking Fanatic
Original poster
SMF Premier Member
So I needed a diversion and decided to try making tortillas for the first time. Since the recipe calls for a cast iron pan, I rummaged through the garage and found my cast iron collection.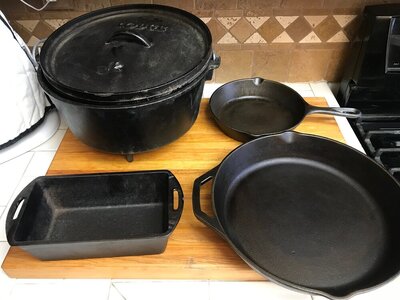 It had been a number of years since I last worked them, and a couple were in pretty sad shape. The dutch oven was covered with sticky residue and the loaf pan a little residue as well.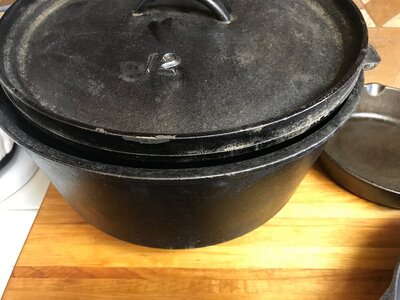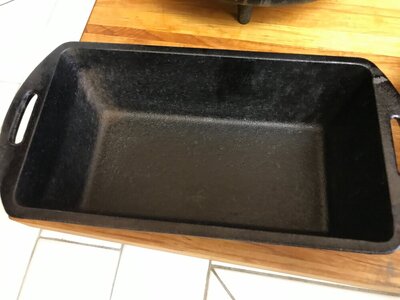 In a couple places the original seasoning has flaked off. I did the No No and gave them all a hot water and soap bath and put them in the oven to dry.
I want to take a wire brush/sand paper to them to smooth them out a bit and then re-season them, but will be a later project.
I just have to research how best to re-season cast iron.
But, the big fry pan was looking good, so I put a couple light layers of Crisco on, in the oven at 400 for and hour or so and it looks ready.
Now that I have a pan ready (4 hours later), I am going to start my original plan: home made flour tortillas. Wish me luck!!
Mark