Smok'en some chops tonight, but the REAL news is the ABT's.   I checked my chilies in the garden and whoa damn! got some that could go if I had extra energy... So I pick a half dozen and am giving them a taste test tonight.

Crook neck squash is also coming off, so here's the deal:
Fresh picked green chilie, diced yeller squash, sharp cheddar, italian, and some seasoning.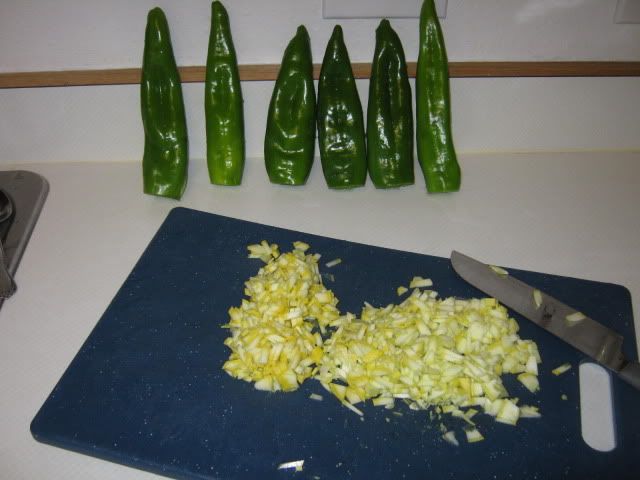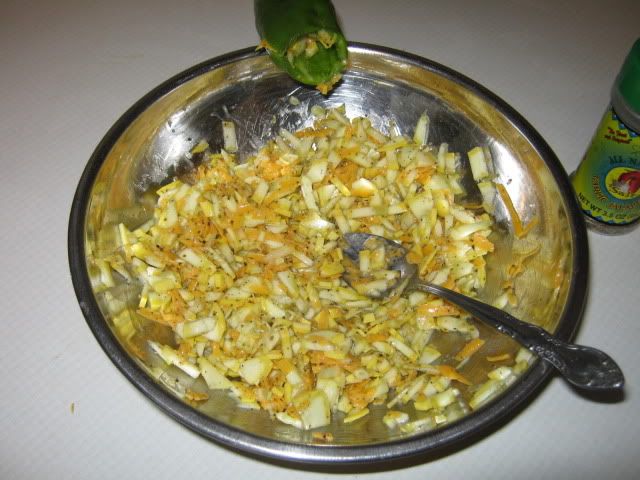 Was surprised that I couldn't stuff six of them with a whole squash! Peppers are nice this year. Last one was just cheese.




Here's the entire game plan - corn soak'en for the grill.
(oh yeah, that's some Bassman #1 blueberry cinnamon bread to the right for french toast in the morning!)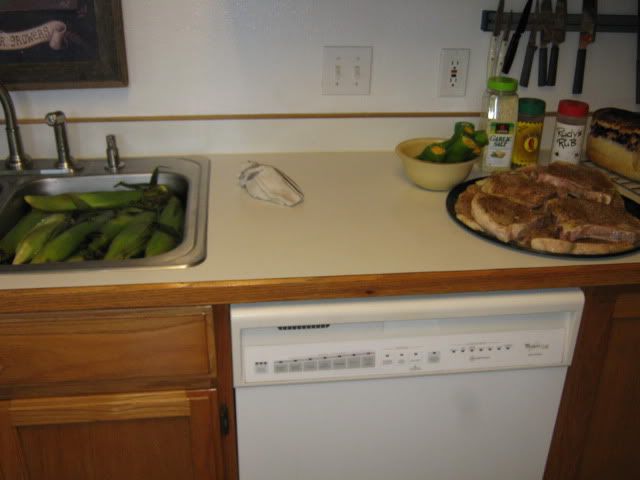 And here they are - chops an hour in, just put on the chilies.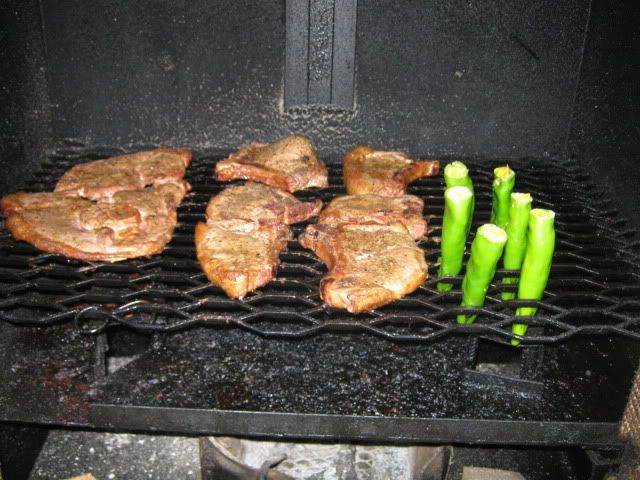 And here's dinner!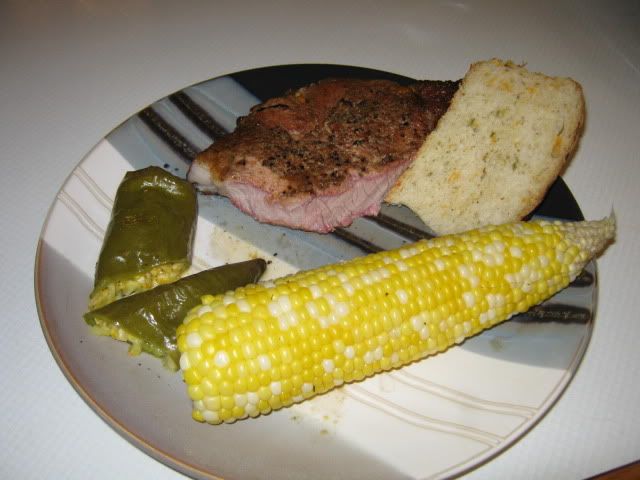 Very good - ABT's need more cheese, but other than that, they were great with the squash.  That's good cuz I got a fresh pile of both!
Thanks for checking out my post.
Tracey