I had a bunch of friends over Saturday morning to work on trucks at my shop and I decided to make breakfast so I whipped up 3 Fatties
One was waffles and syrup (this is what my wife likes and I gotta make her happy)
the second was egg,mushroom,onion,peppers and CoJack cheese
number three was little Smokies, Cream Cheese,peppers,onion,mushroom.
They all turned out great!!! I used my new fatties stuffer Props to NWDave for making it for me
It worked great!!!! A big improvement from doing it by hand.
Here (in no paticular order) are the pictures
Mushrooms, onions and pepers ready to cook
here are the above ingredients cooking
and the egg added to half
Here is the egg fatty ready to roll
and the smokies and cream cheese one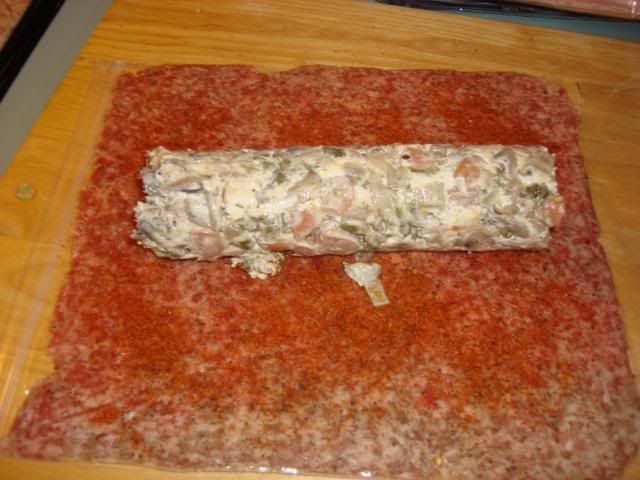 here is the waffle fatty
and all three all rolled up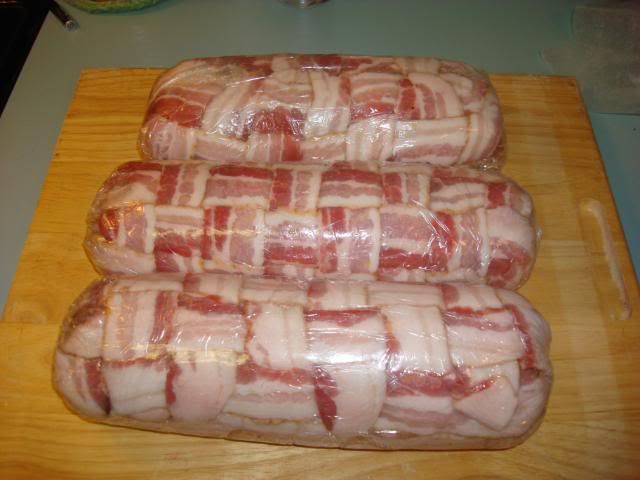 ready for the smoker
after a little TBS
I have a pork shoulder in with them but that is another story
The finished product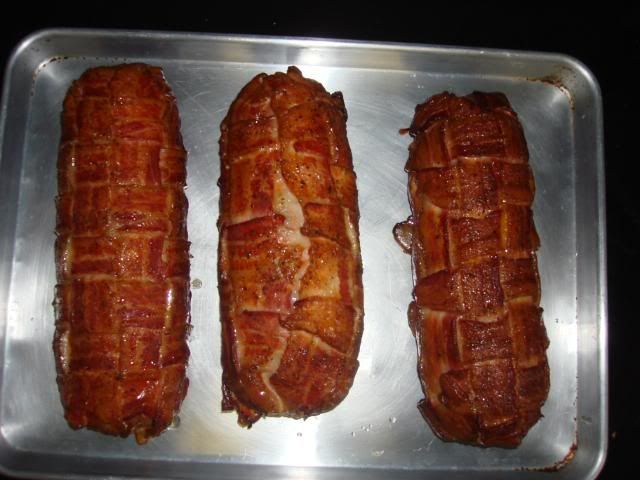 the egg fatty
the little smokies fatty (this one was the best!!!!!!!!!!)
I should have let it cool more before slicing.
and the waffle fatty (my wife loved it)
all three
They were all great and everyone was very happy with them!!!!!!!
Thanks for looking