I had a pork loin in the freezer and boredom got the best of me. I cut it in half and did a TQ cure on it for 7 days. Rinsed, drizzled with a little raw sugar and into the Good Ol' Smokin Machine..
Out of the fridge this morning..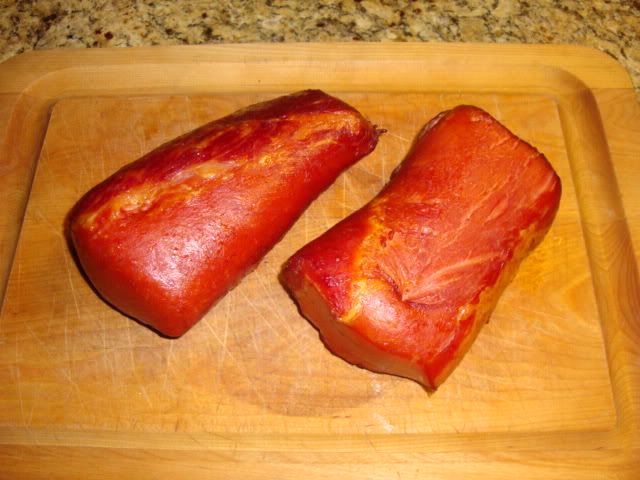 A litte cross section..
Thax for the guidance Pineywoods!