Got tired of the cheap old Brinkman bullet smoker and always wanted to smoke a brisket, so I went out to Wally World and picked this up the other day. Really wanted to get one with a side box but I'm limited on space, so this will have to do the job for now. It's another Brinkman, but this one is square has multiple vents on the top and bottom and will easily accomodate my 10 lb brisket. Got started around 1 today and I don't expect it to be done until very late this evening. Expecting rain tomorrow so I wanted to get it done, we can always reheat.
Anyway I figured I would take some pics of my first foray into smoking a brisket, so here goes.
Here is a shot of the smoker getting ready to fire it up.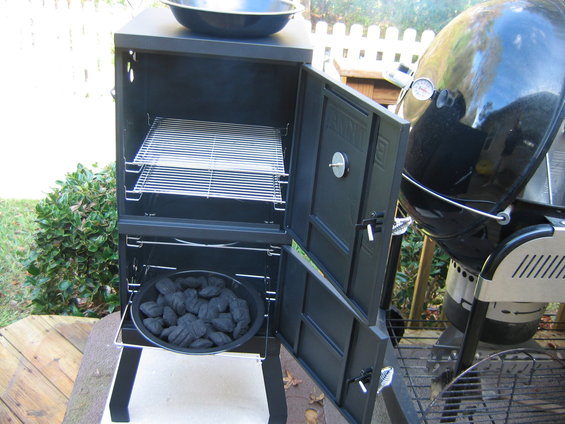 I used a combination of this cowboy lump charcoal and kingsford briquets to provide the heat. filled the fire pan about half way and then but additional unlit charcoal on top.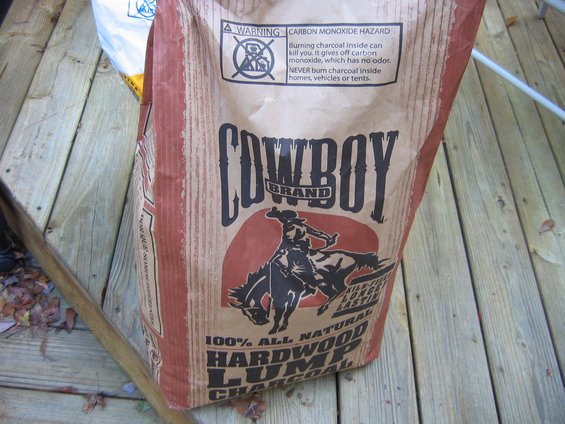 Used a combination of hickory and apple for the smoke, gave it a good soaking.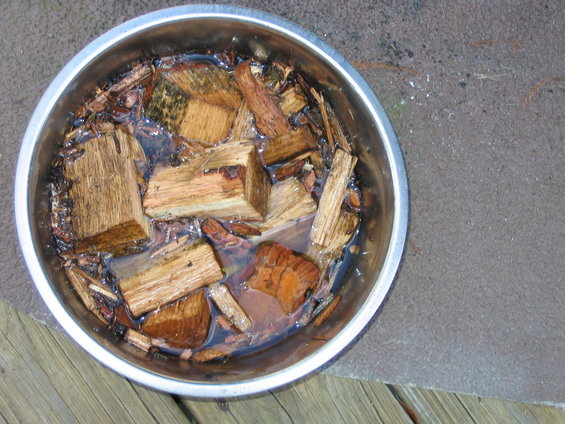 Here is the meat...It started life as a 14 lb packer but there was no way this would fit in my smoker, so I had the butcher cut it down to 10 lbs..I used a basic rub on the outside, nothing fancy. I put a mixture of beer, apple juice and water in the pan. The smoke and steam are already starting to smell nice.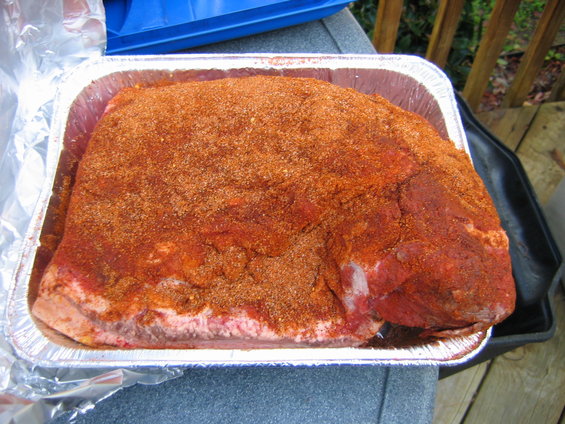 After bringing the temp up to about 220, I got it in the smoker at about 1:00 this afternoon (fat side up). The probes inserted so I can monitor meat temp from inside the house..Even though it's 75 degrees here in Jax, FL I had to have one of these.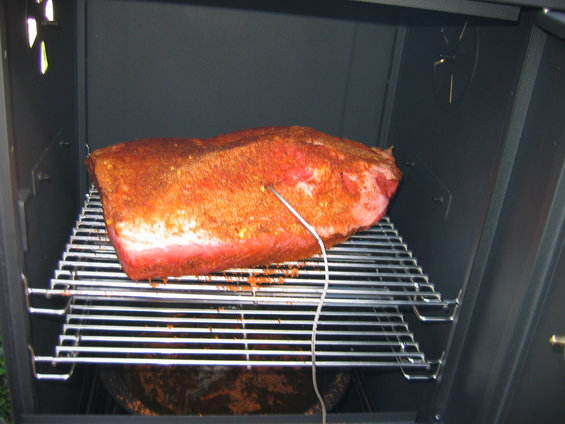 Cost me aout $35 bucks from Bed Bath & Beyond but I think it will be money well spent.
Here is the first reading off the meat.
I'll update periodically, but I plan to take it to 170, pull wrap in foil and then go to 190 remove and then wrap and rest. If we're planning to eat this tomorrow, should I refrigerate and reheat or what? Thanks.