Early pics of a smoked turkey and sausage gumbo i am doing tomorrow.
Went right to the source for the turkey thighs: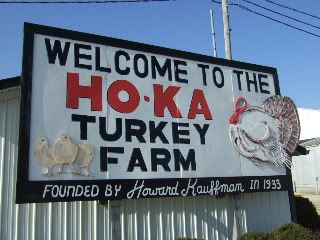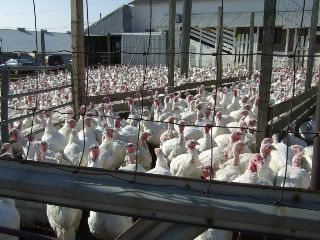 thighs: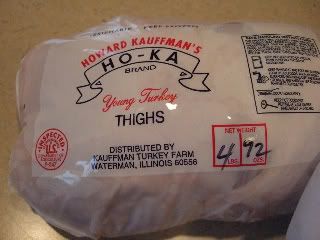 fresh natural, unenhanced, local turkey. I also got a breast to do for t-giving: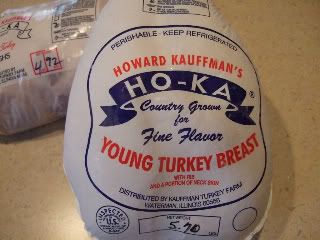 I picked up some fresh polish sausage from a market in Elburn(andoullie was frozen). My gumbo will also have okra, onion, green pepper, garlic, celery, parsley, green onion, and rice in it. A pretty good recipe for a yankee. Of course it will all start with the roux which will take 15 mins to 30 mins on the stovetop, until it gets a dark color I like.. Thighs wil be smoked, and the meat pulled and set aside, and the thigh bones simmered in some chicken stock to infuse it with the smoked turkey goodness.
More pics to follow, just had to dump the pics on my camera.
thanks for looking.