Doing a CB and some Belly Bacon and started the smoke Saturday. Bacon is going to be a different post.
CB dry rub:
TQ and Cipolte seasoning - cured roughly 10 days.
Here it is going to the smoker.
Smoked for 9 hours w/ hickory. Started at 100 and brought it up to 225 after about hour 6. Then didn't want to wait anymore so I foiled and tossed in the oven to finish to 155 (didn't want to cook it again).
Here it is ready to go to the smoker: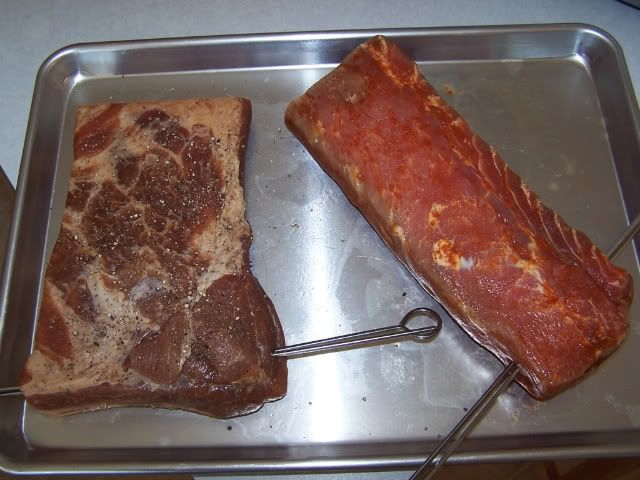 After the smoke and ready for the slicer: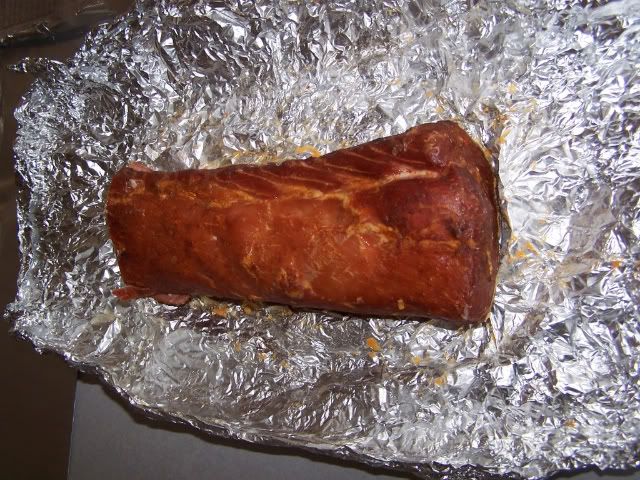 Sliced up: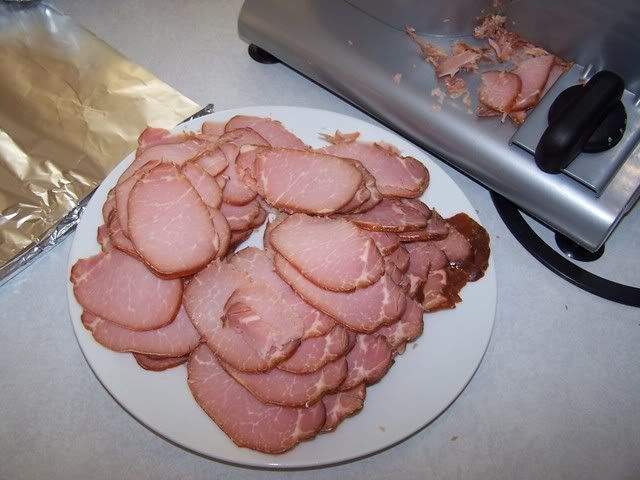 As I mentioned before...turned out great. Kids loved it, I loved it, Wife loved it, neighbors loved it....Now I got a 10# loin getting ready to cure :)
Thanks for checking out my Q.