When camping last time I doctored up some store bought brats before putting them on the fire.
Would work great with home make brats.
I slit them open, added slivers of jalapeno peppers then wrapped them in bacon.
Caramelized some sliced onions in butter...and put on a marinaded loin...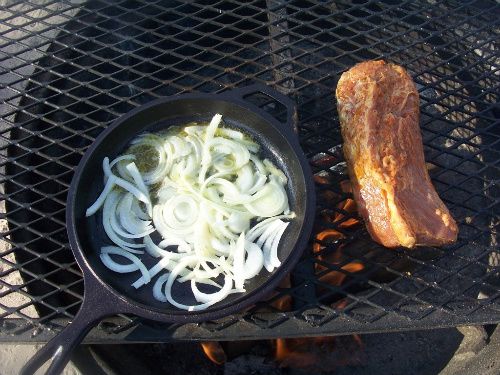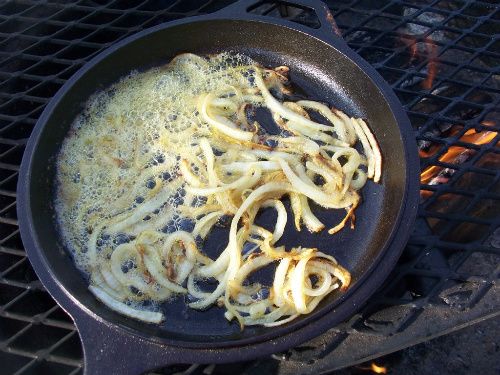 Added some twangy kraut to the caramelized onions....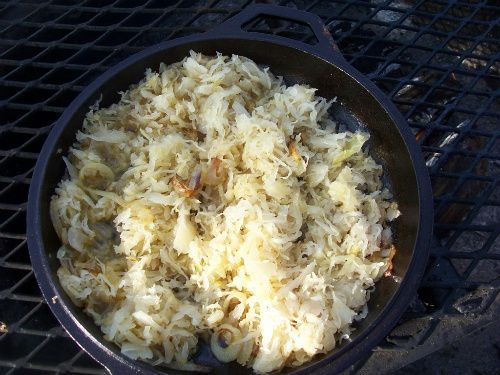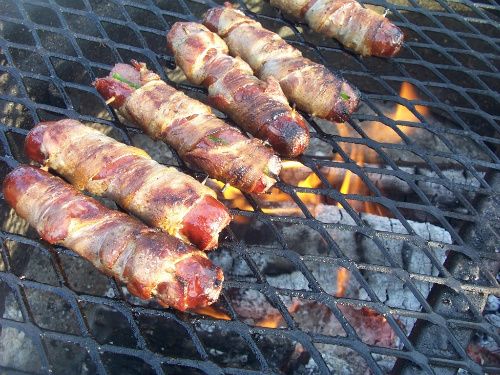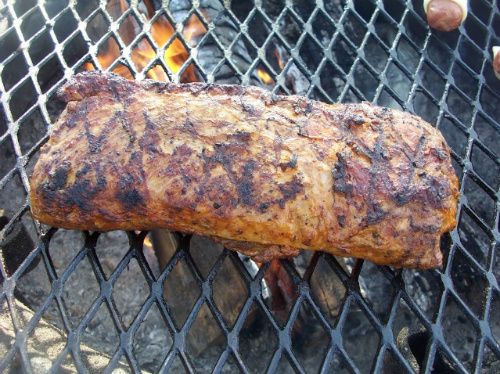 Toasted some buns.....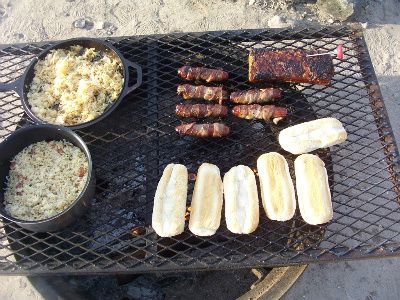 The jalapeno stuffed, bacon wrapped brat topped with caramelized onions and twangy kraut....and a ribbon of brown spicy mustard.
I forgot about the loin, I was more interested in having a brat and cold beer.
Thanks for checking out my brat!