And as if a fatty and a meat loaf was not enough...
I had to do a whole chicken.
Tied the ends of the bird together:
Finally got to use my marinade injector for the first time!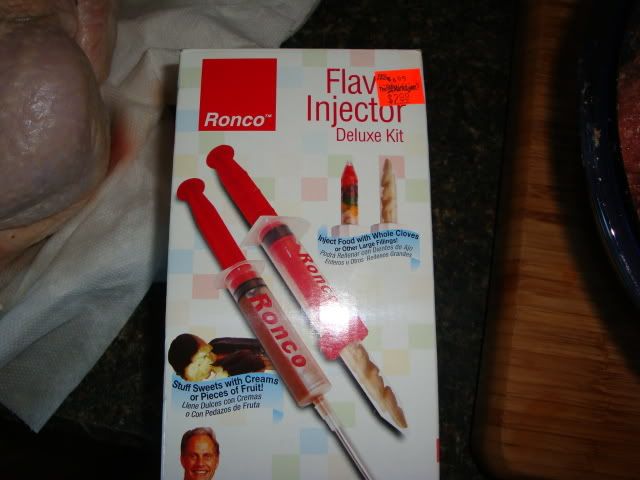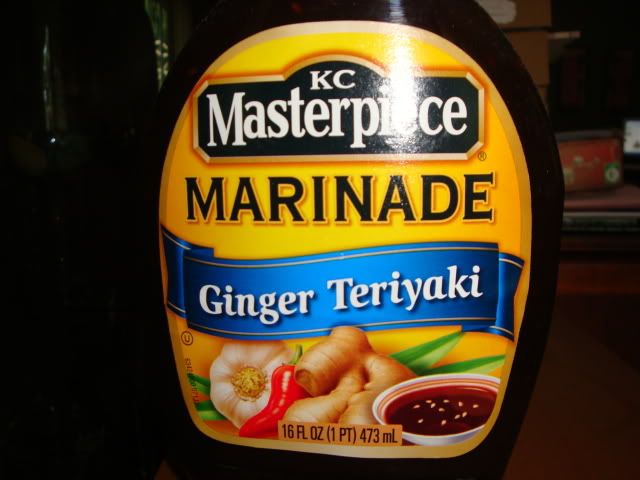 And into the GOSM it goes! (With everything else!)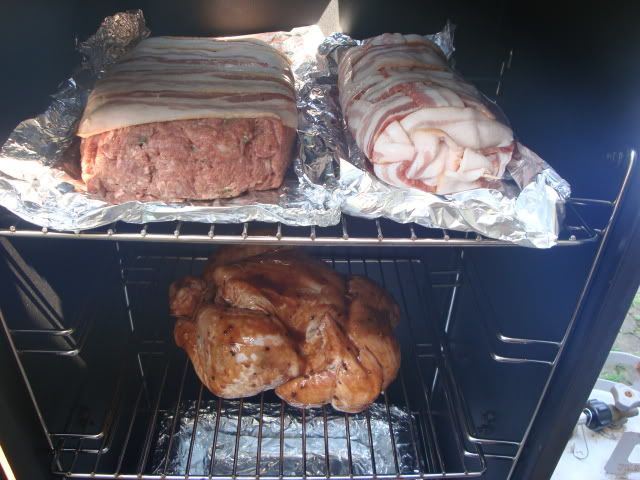 End result to follow!