They sounded so good I decided to try Dutch's recipe for beef enchiladas.
http://www.smokingmeatforums.com/for...chilada&page=6
My brother asked me if I would coat it in my chipotle rub (he says he would eat whole spoonfuls of it) and so I did.
The beef
The rub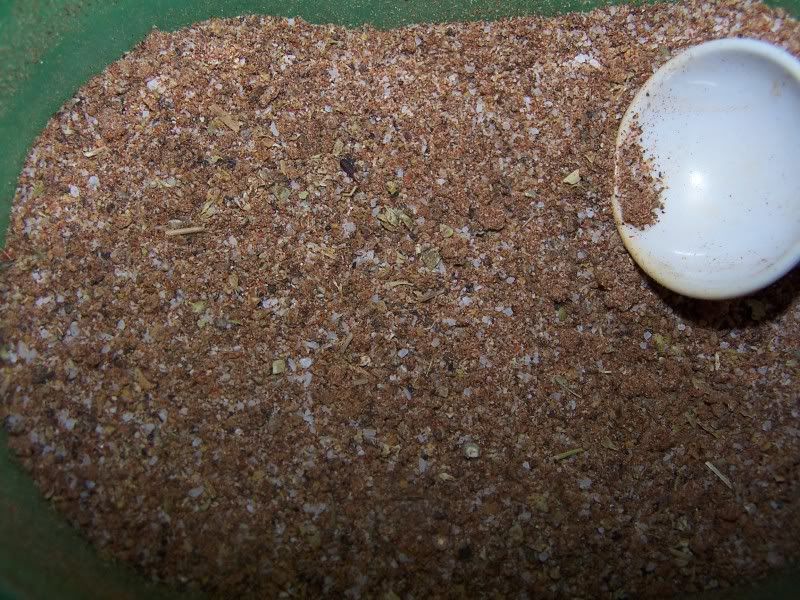 I have tried this rub on brisket, and pulled pork and love it on both. (slightly altered/improved from before)
1T kosher salt
2t CBP (cracked black pepper)
1t white pepper
2t Hungarian paprika
2 dried chipotles, ground (about 1-1 1/2T)
1 1/2t brown sugar
1t dried oregano
2t garlic powder
1/2T mustard powder
Sorry for the lack of prep pics.
Brought to 180 on the smoker and wrapped until 205 then pulled.
Threw a thing of store bought rice (dry) into the smoker before I cooked it for the meal
Not very smoky, a little but I guess 1 hour wasn't nearly long enough to pick up a good smoke flavor.
The beef off the smoker
Followed the preparation instructions and used mozz and cheddar/pepper jack cheese on the top.
So good, so tender. The enchilada sauce I bought was rather lacking but I made up for that with more chipotle rub
.
It was a great dish, thanks so much for the recipe Dutch!
And thanks everyone for checking out my post.