rowdy ray made some a these at the iowa gathering and already being a sprout lover these were a welcome side to know how to make.
brussel sprouts cleaned ready for cooking.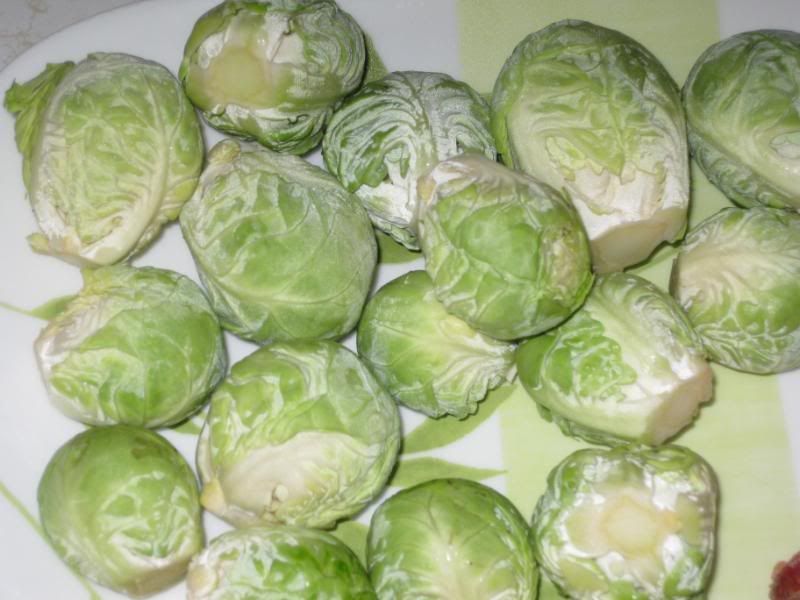 wrapped in bacon, and to the smoker.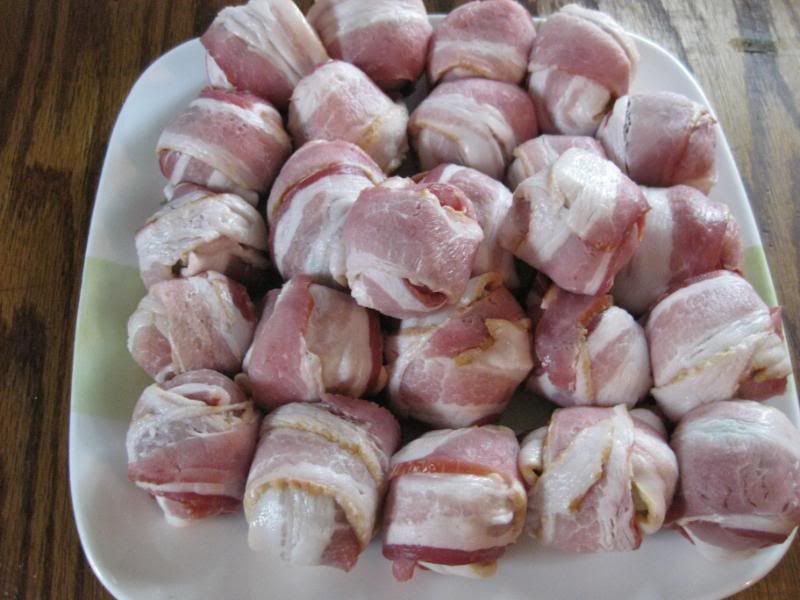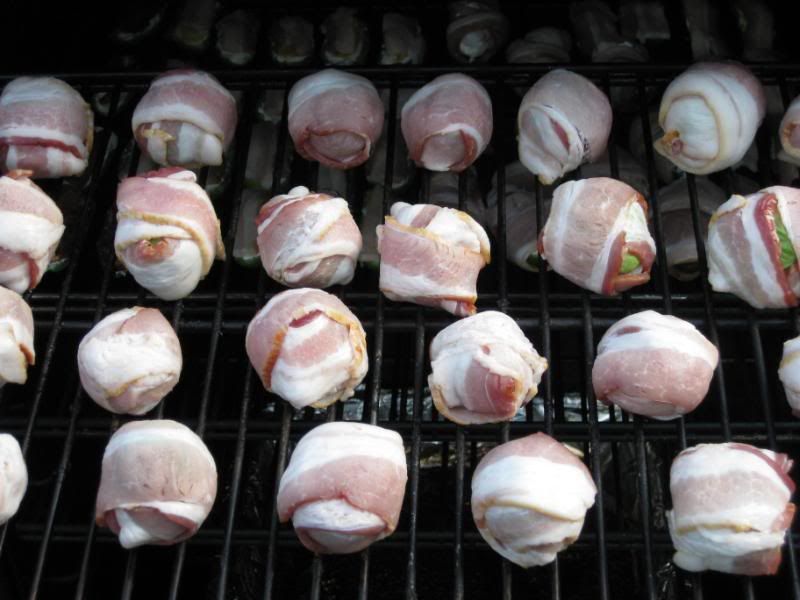 smoke til sprouts tender all the way through.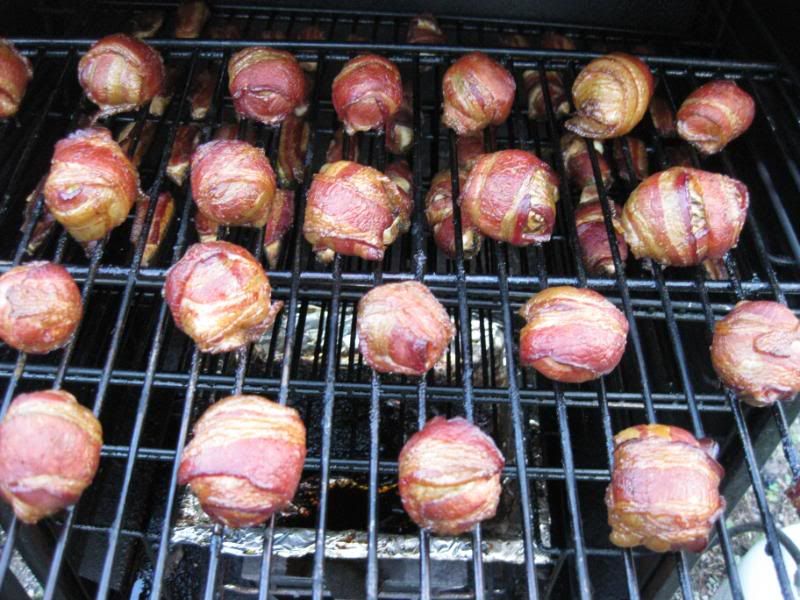 drizzled with a little garlic butter....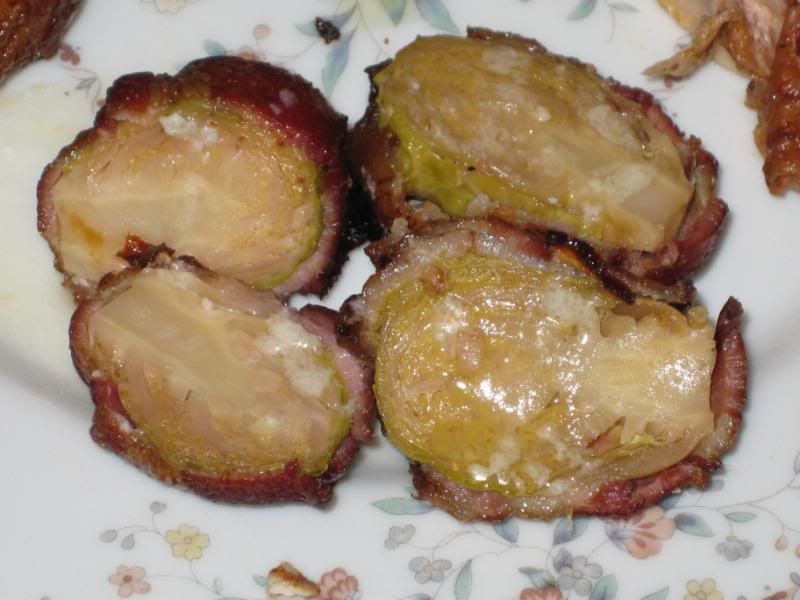 thks for cking my pics