I had a thought a few days ago to try and get that steak house flavor on some rib-eyes. Here is what i did. Got a cast iron grate for a medium BGE. I don't have an egg, thats why I was reduced to this process.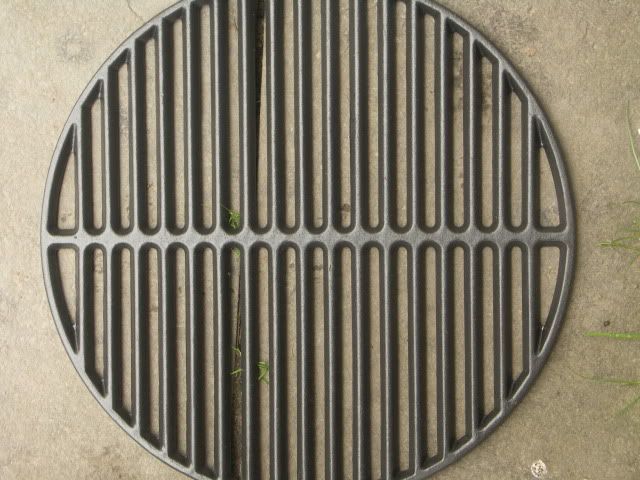 Seasoned it and then put it on top of the charcoal basket to the drum, notice the removable upper grate for the charcoal when grilling.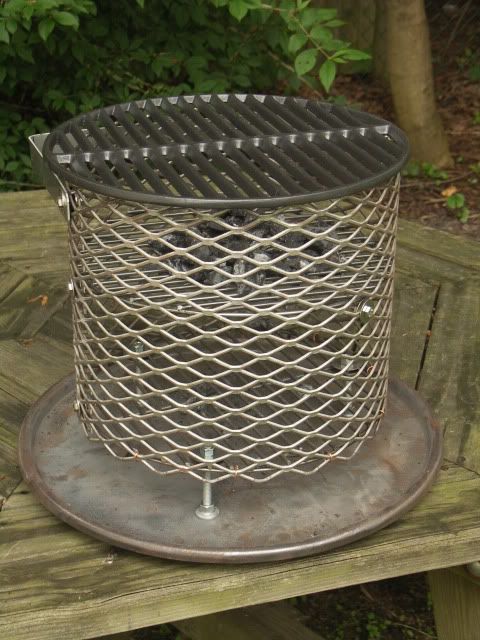 Fired up some lump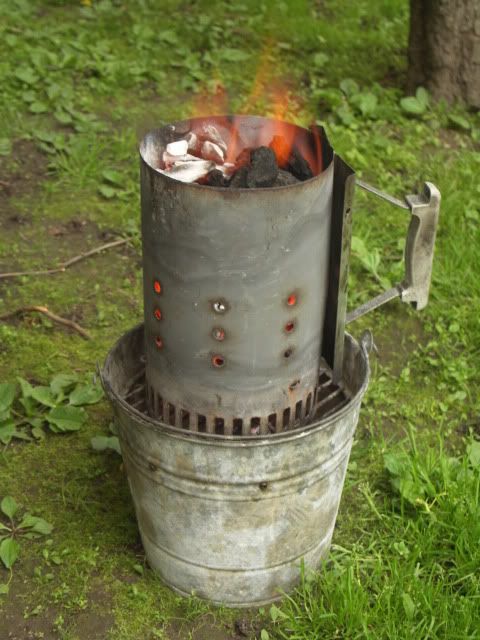 poured it into the basket and put the grate on
had some clarified butter with Herbs de Provence added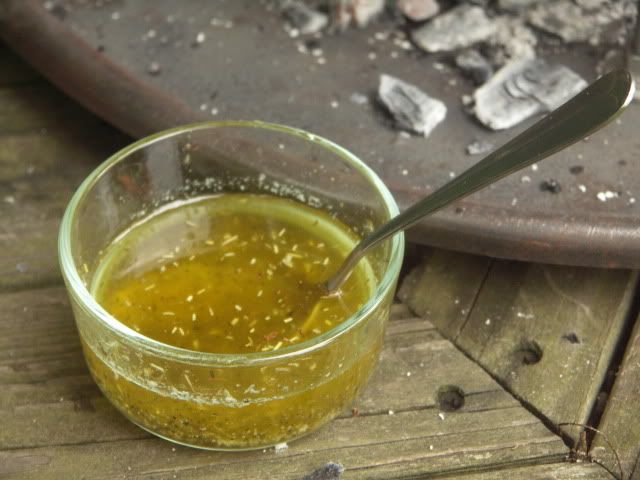 put the meat on the hot grate. Sizzle!!
when nearly done splashed on a little butter, flipped and splashed on the other side too. This part was fun, big giant flames!! Sorry no pics.
Here is the steak after a 5 minute tenting under foil
and my modest meal
No that was not all I ate, The wife and I polished off all of it. Sparky the dog got to partake of some, too.
Will definitely do this again. The steak had a wonderful char flavor and was cooked very well. I do not know how hot the grate temp was cuz the Thermapen only read to 600*. Damn hot though.
And for those with inquiring minds, yes the table did get a bit singed under the basket, sit it on bricks next time.