March was a bad month for looking on the forum.
So many of you were smoking pastrami, getting great deals on corned beef, loving life as I sat here and cried with my local stores carrying even point cut for as much as $1.49 lb.
Today I went to Shoprite to get some milk and browsed the meat section thinking of things to smoke and I found flat cut corned beef for .99 cents a pound.
I grabbed 2 three pounders and one 2 pounder to smoke up. Would have gotten more and froze them but I wanted to check on here and see how well they hold up after being corned and then frozen (any info on that is welcome).
I'll update as they cook and after they rest and I slice them tomorrow as well.
PignIt
Had a nice pastrami Qview (
http://www.smokingmeatforums.com/sho...astrami&page=3
) so I am following his temp/time table and will go to 140 then wrap and bring up to 180, rest and refridgerate. Thanks go out to you PignIt.
8 lbs of brisket...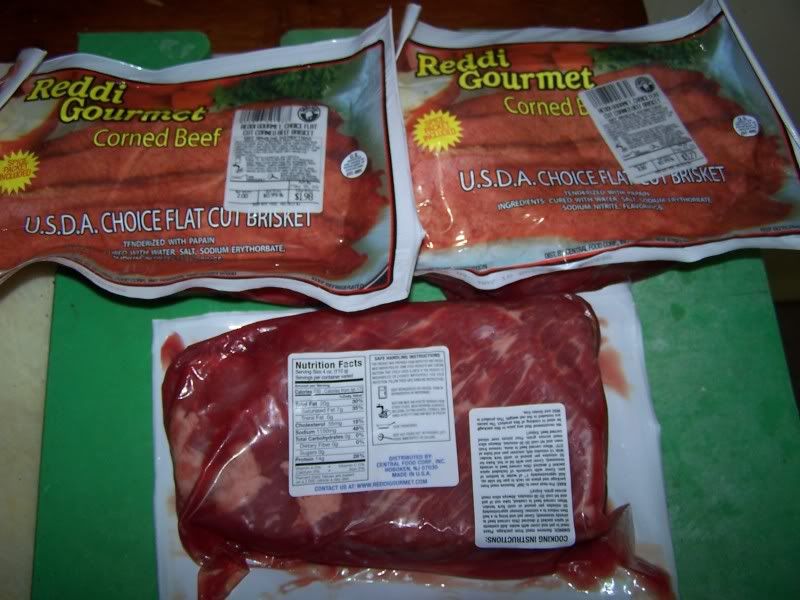 Spice rub I used...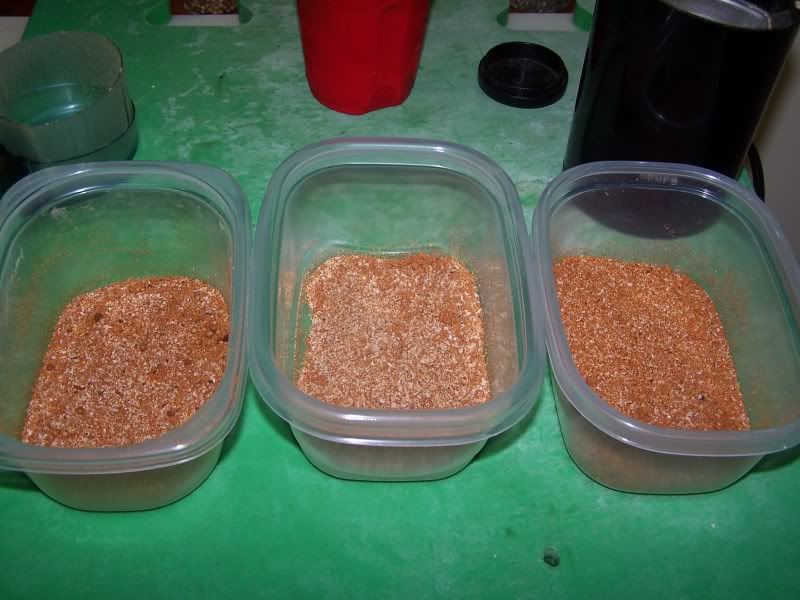 Rub consisted of kosher, coriander, mustard seed, paprika, pepper, garlic, brown sugar, onion. One is also mixed with a packet of the pickling spice that comes with corned beef, one has adobo seasoning and the other has bacon salt added to it.
Right before they hit the heat...
I'm crossing my fingers on this one.
Wish me luck, and hope you enjoy my Qview.