30 jalapenos sliced and seeds removed (couldn't find red ones). I hope there is no one left who thinks the seeds contain the heat, its all in the interior ribs. Dont believe me, pop an entire rib in your mouth
. The seeds add bitterness.
preped and ready to go in (no honey I don't know where those hangers went)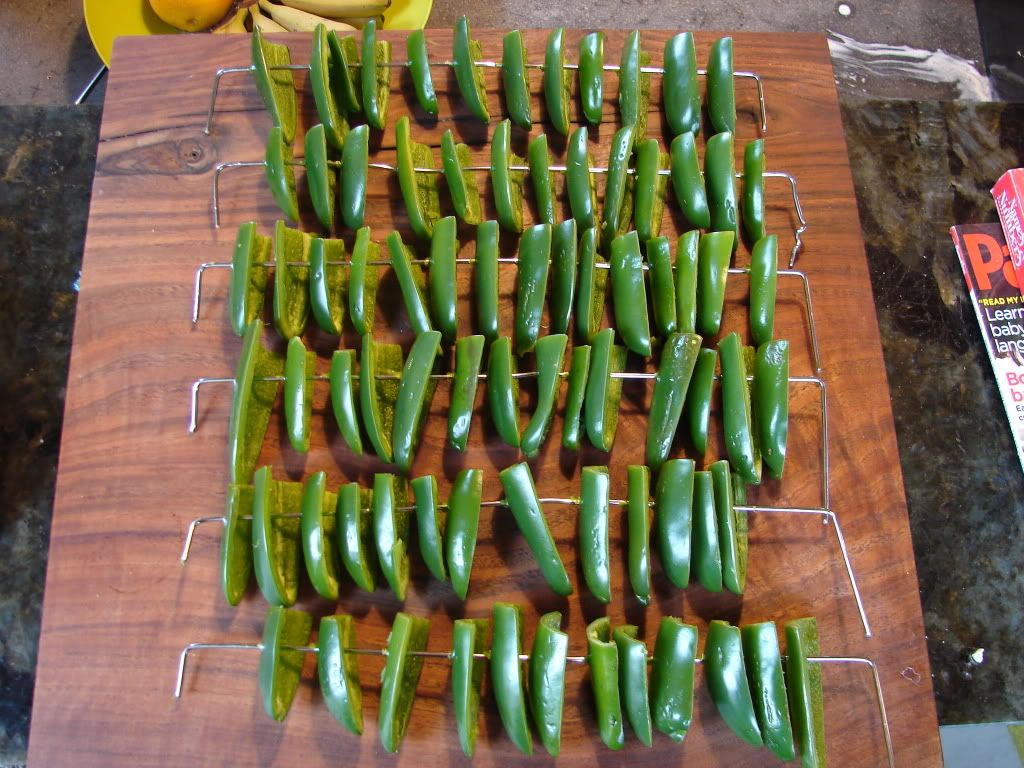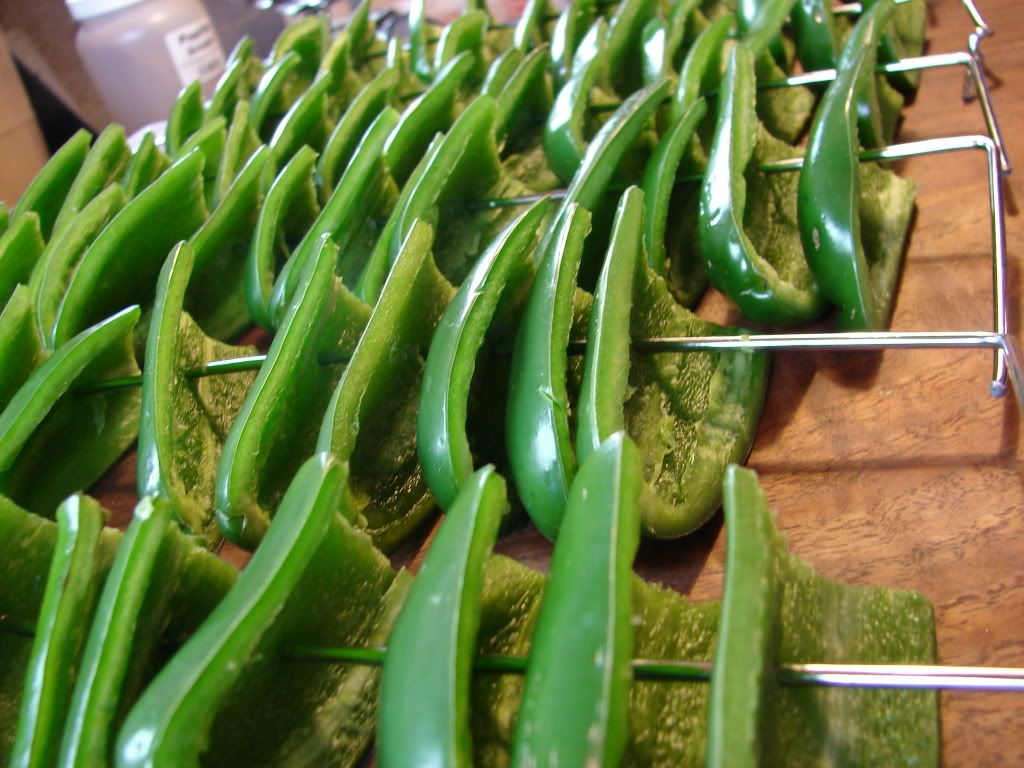 Waiting for the TBS
OOh look I turned the pretty green peppers into cat turds, tasty cat turds. Also pictured on the bottom is some Hatch green chile that I smoked at the same time. The green chile came out really good, haven't tried the chipotle yet.