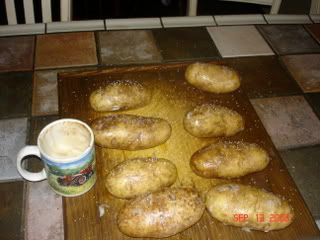 Potatoes rubbed with bacon grease and coarse salt....always save the bacon grease! "grease in the mug"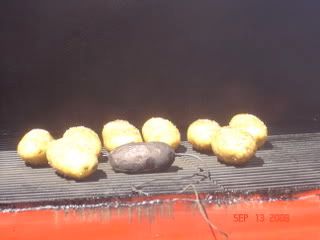 Here we start our 1.5 hour journey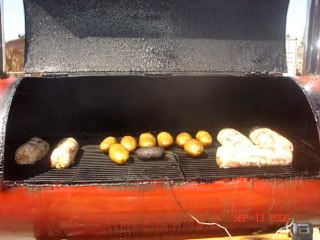 with 5 fatties on my home made smoker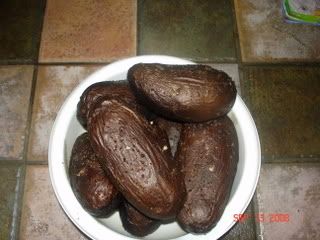 done deal! smoked with avocado, oak, and mesquite woods at aprx 235 degs we just smoke 'em to have 'em around. Use them in what ever you can think of.