Hello all,
Here are tonight's ABT's. I decided to conduct an experiment and see how well it works to cook the bacon without toothpicks. Not so good. In fact, I would say that you must use toothpicks. As you can see, several of my bacon slices ended up in my water pan.
Stuffed and ready for bacon
Bacon on and ready for the smoker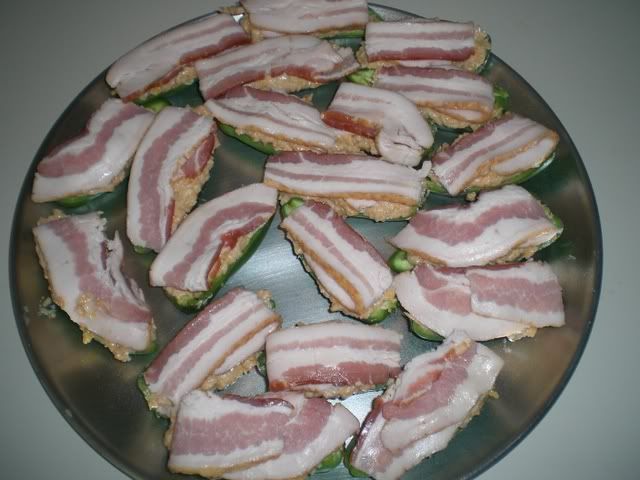 Out of the smoker and ready for my mouth. They don't look like much but they sure are tasty!