Some pics of a sausage smoke we did at the beginning of the month.
Finally figured out how to post pics.
The smokehouse is just 4 sheets of plywood and some L brackets for the sides and I used slightly more than a half sheet for the top because I wanted a little eave over the door. My sister and I cut out the door and assembled in an hour or two. We butchered a hog and broke out the family heirloom stuffer. It was the first time we had atttempted stuffing sausage without Dad and it took a couple of tries to get the hang of filling the casings full, but all in all we decided we did pretty well.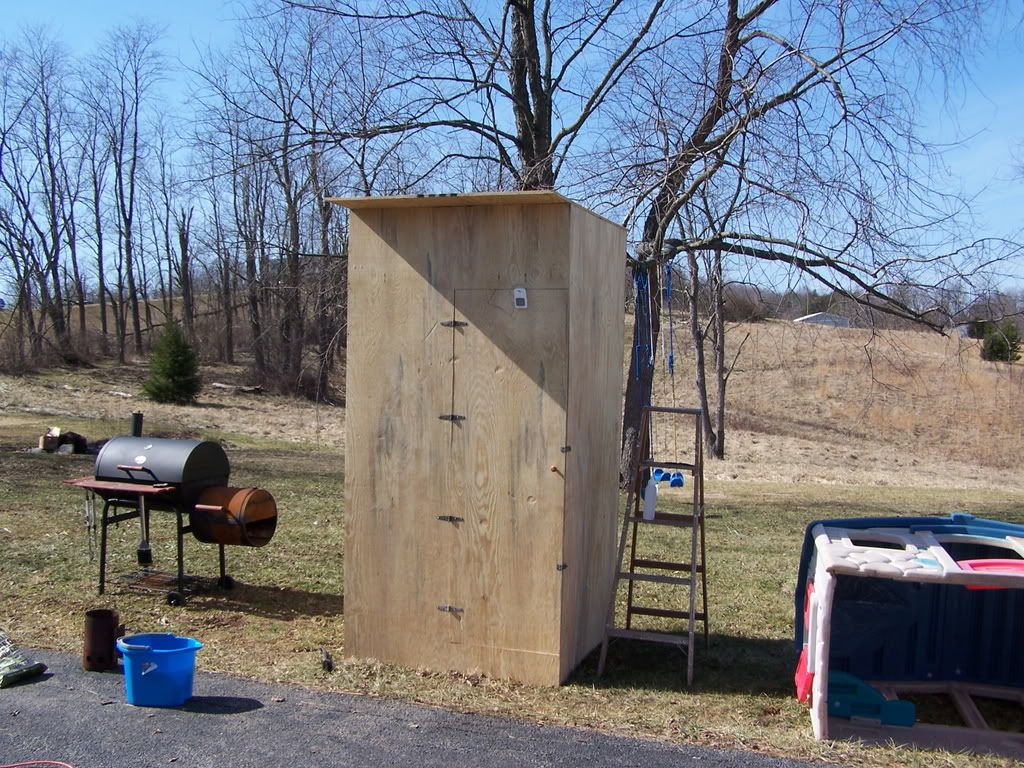 Used the drawer out of the CG for the fire..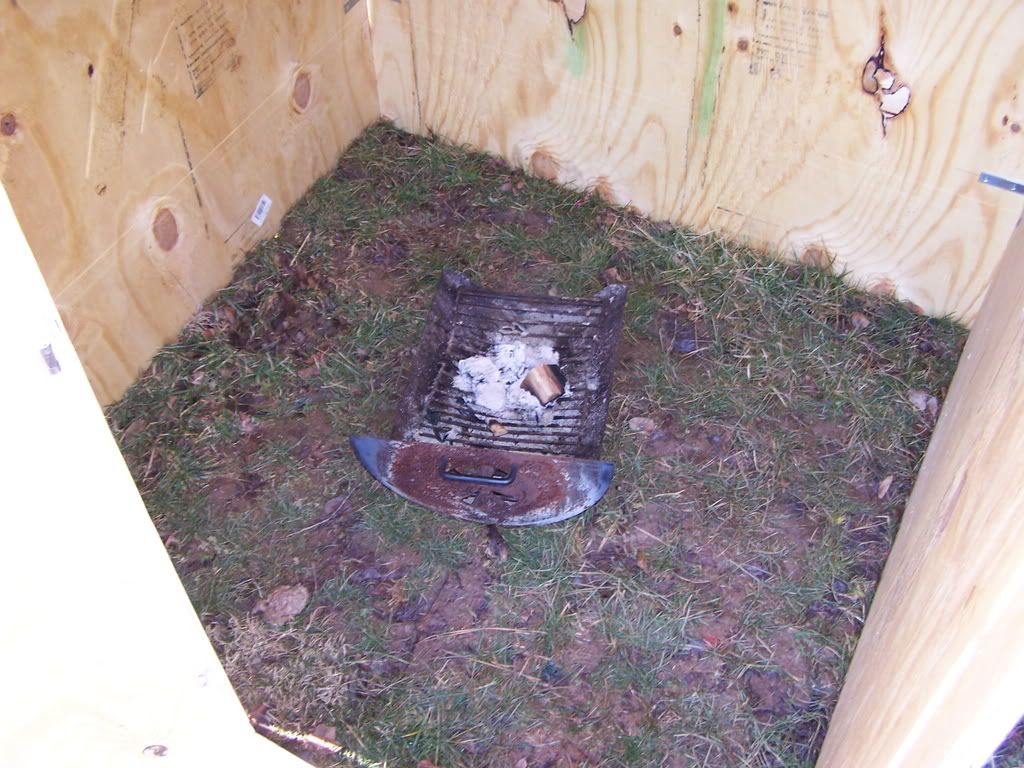 A little over 50 pounds of smoked sausage..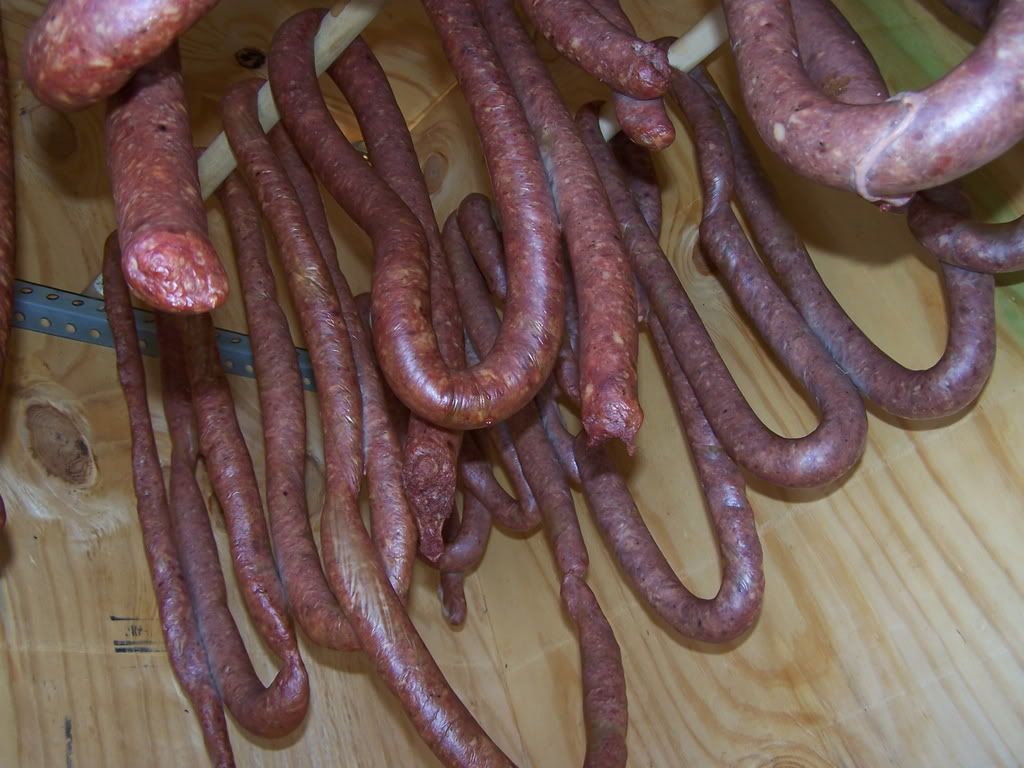 A lot of work, a lot of fun, a lot of great tasting sausage.