So Mrs SOB and the little SOBs wanted BLTs for supper the other night....I said OMG!!! 
    Mee too! 
Now I like Blts but not really fond of making them....takes a long time splattering up the stove to make enough bacon for everybody and
having it all done at the same time is just as hard, so I put on my dunce cap and decided to keep the mess outside!
I used my big verticle smoker to bake/smoke the bacon slices so they could all be done at the same time!
Broiled the toast on a rack and had all the fixins set out ahead of time....It worked great!
Heres some pics!
A little alder for some extra smokiness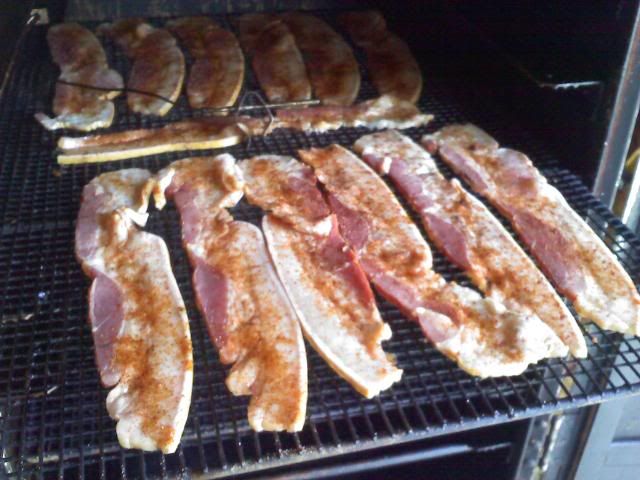 Threw on some sweet corn that was in the fridge.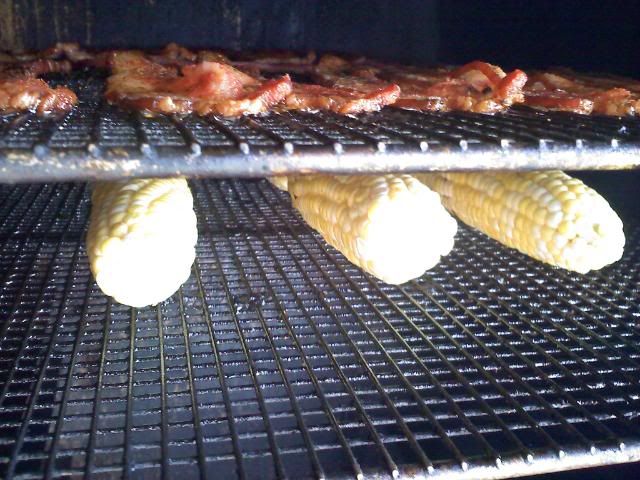 It worked.... bacon was great! Corn was bad! Wow what a failer!  Oh well!  Did I mention the Bacon was great!
 Oooooooo....check out the bear view!