Smoking Guru
Original poster
OTBS Member
★ Lifetime Premier ★
Started this last week.
Marinade
1 large yellow onions, chopped
2 large carrots, chopped
3 cloves garlic, minced
2 sprigs thyme
2 bay leaves
12 juniper berries
6 whole cloves
10 whole black peppercorns, cracked
2 ½ teaspoons kosher salt
1 Tablespoon sugar
2 cups red wine
1 ½ cups red wine vinegar
1 cup beef broth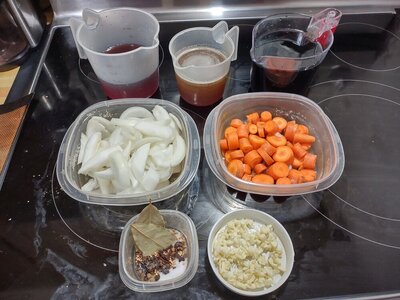 Add all to pan and bring to a simmer for 10 minutes. Let completely cool. I put into fridge over night. Add chuck roast to zip lock bag with marinade. Needs to go at least 4 days I went 5. Strain liquid and save.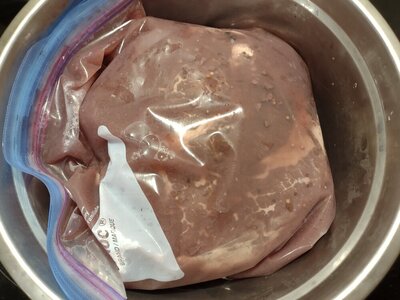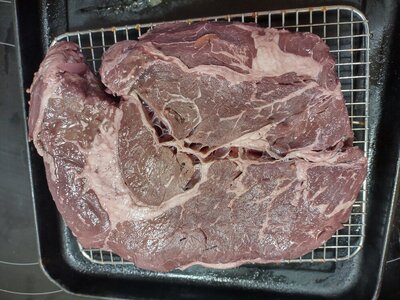 I smoked it on low for 3 hours. Temp was 120. These really did nothing for the dish as could taste no smoke.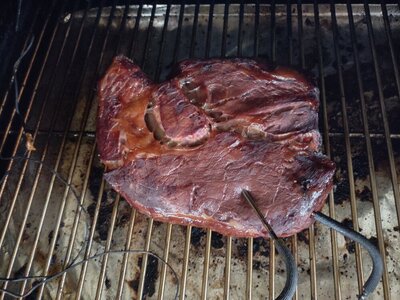 I finished it the crock pot. Poured 2.5 cups of the marinade in pot. Place some cut onion on bottom. House smelled amazing.
Made an attempt at Kieth's rolls. Boy these were light and fluffy.
Cooked up some sweet and sour Red Cabbage.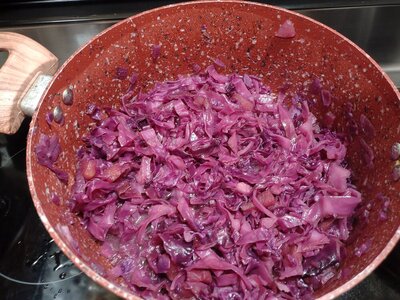 First time using a ricer for potatoes. Should of got one years ago. Just salt pepper and Mexican Table Cream. Wow were these good.
Take cooking liquid and add 10 ginger snaps that been run through a food processor and bring to a simmer until thickened. Man that gravy good. Forgot to take pic. Plated.
Last edited: