Smoking Guru
Original poster
OTBS Member
★ Lifetime Premier ★
Grilled up one of those Ribeye's I got. Seasoned it first thing in morning. Had some fresh turnip greens and decided on the IP. Used some Buckboard bacon that was smokey. That smoke in it was nice.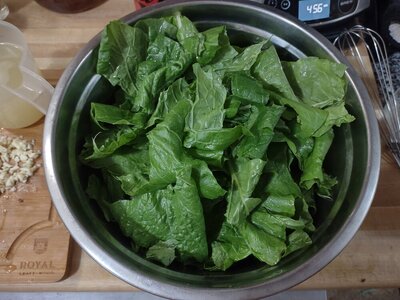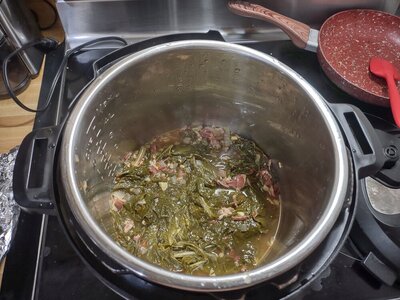 Was going to do Jeff's Keto mash but did not have turnips so decided on my puree. This stuff is so easy and the flavor is so good. Probably the best tasting cauliflower dish I make.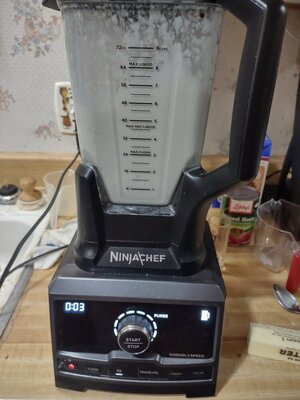 Next steak on the grill. This 30 year old silver B grill gets screaming hot! Steak was pretty big but cooked faster than I thought it would. Went 5 minutes first side and 3 the other. Ended up a little over for me but tasted great.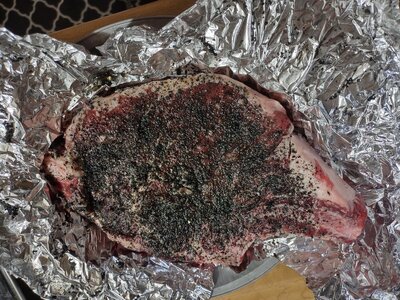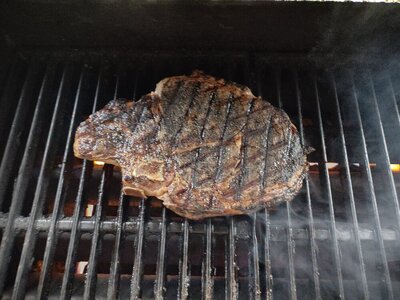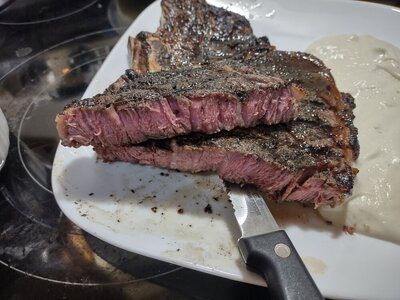 Thanks for looking.