Legendary Pitmaster
OTBS Member
SMF Premier Member
7,910
6,963
Joined Oct 17, 2016
Since there is a Chowder posted in the Comfort Food thread, I think we should have one here too.
*** This chowder recipe works great with just about any firm fleshed fish or seafood. ***


REDFISH CHOWDER
5T. butter
2 med. yellow onions, diced (approx 3c)
5 med. potatoes cut in bite size pieces (approx 4c-5c)
1c of yellow sweet corn
1T heaping of minced garlic
approx 3 lb. Redfish cut into large bite size pieces
1 tsp. dried thyme
1 bay leaf
1/4t paprika
3/4t Old Bay seasoning
1/2t freshly ground black pepper
2T salt
4c heavy cream
1/2c of chopped fresh parsley
In a large stock pot, cook onions/garlic in butter until opaque.
Add potatoes, corn and other seasonings, except parsley.
Add water to cover potatoes and cook over medium heat until potatoes are almost done.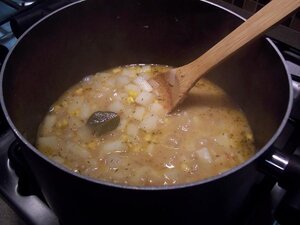 In a separate pan, heat heavy cream until steaming.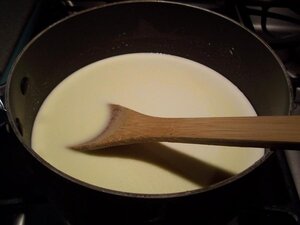 Add fish, steaming heavy cream and parsley to stock pot and cook on low heat until fish is done, about 15 minutes.
Let it simmer very slowly for about 30 minutes for flavors to meld.
Can be left at a low simmer without burning.
This is even better after sitting in the fridge overnight and reheated, the flavors freaking explode!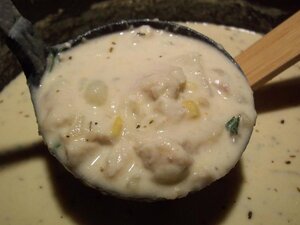 Last edited: