Master of the Pit
SMF Premier Member
4,959
2,471
Joined Aug 13, 2015
Good afternoon!
In my new bread making hobby I wanted to try burger buns and found a basic recipe.
It used packaged yeast but I also tossed in about a half cup of sourdough discard just for fun.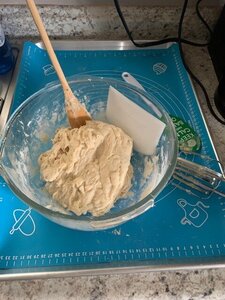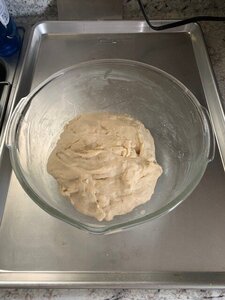 Into the fridge for an overnight rest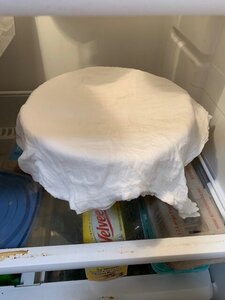 Next morning I let it warm and rise a bit in the oven with the light on (about 3 hrs).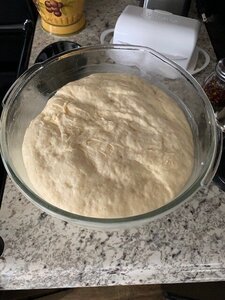 When I punched it it didn't cave much and sprung back a little. Must have been the discard.
Divided, shaped, flattened, brushed with an egg wash, sprinkled with Sesame Seeds and into the oven.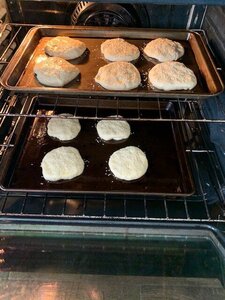 When I went to check them I found the Mrs looking at the oven. The aroma woke her up from her nap LOL!
She had two with butter right out of the oven and gave it a thumbs up
I made a pot roast for dinner but wanted to try my new buns so did my usual routine of pulling mine and made a "sandwich".
I'm calling it a success, though I learned a couple of things:
The ones on the bottom rack got a little "too done" on the bottom. Next time I'll do it in two batches on the higher rack.
While rising in the oven the side nearest the light rose faster and I had to spin the bowl. Always learning!
Anyone interested in recipes, let me know. The secret ingredient in the roast:
Have a wonderful afternoon and keep trying new things!
Dan