OK... so my wife's graduating from Portland State with her Bachelor's and Teaching degree in a couple of weeks, and I am planning on doing a BBQ for family, friends, and well wishers. I am doing pulled pork sammy's on potato rolls, baked beans, slaw..... and decided to do a brisket as well.
Well I have never done a brisket, so I figure I had better get some "practice" in...
Picked up a 11.3 lb. full packer from Cash & Carry $1.75 per/lb, just under $20. Trimmed some of the heavy fat deposits down a bit to get it more uniform. Rubed with salt (not much), fresh cracked pepper (lots!), little bit of garlic powder, onion powder, dry mustard, paprika, a smidge of cummin, cayenne pepper, and crushed red chili flakes. Took a taste and was a tad on the spicy side, so added about 2 table spoons of brown sugar.... tasted again... perfect!
Soooo..... Bob got a nice massage with the rub and will spend the next 6 hrs. "chillin" in the box.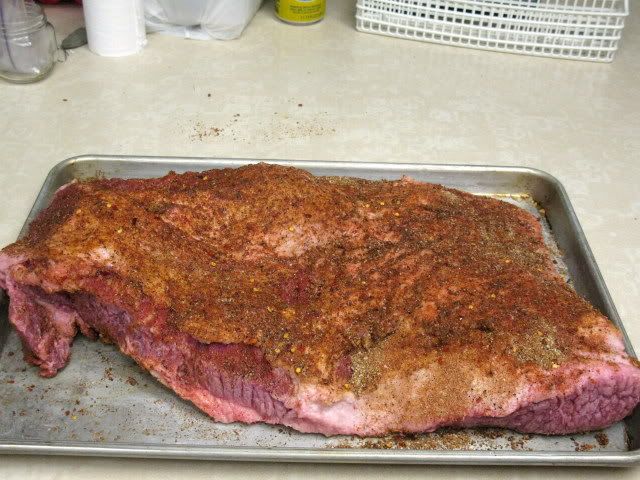 Unbeknowns't to Bob.... the natives a planning a ritual sacrafice to the Great God of Smoke! WSM be his name!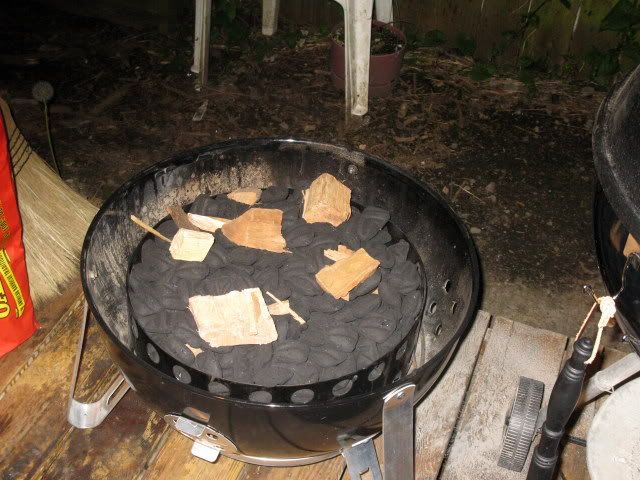 ...... tune in tomorrow for the conclusion of "Bob vs. the volcano!"