Grabbed up a thick slab of top round, aka London Broil @ Whole Foods when I was picking up some oysters. Was originally planning on grilling it, but the WSM was calling. Marinated the slab of beef in tequila, veg oil, a serrano pepper, minced onion, worstershire, soy sauce, and some spices from my cupboard for about 7 hours. Really tenderized it.
Smoked it on the top rack of the WSM at around 250 for 45 minutes, pulled it and foiled it and let it rest til I was ready. Came out closer to medium than rare, since I had to share with some rare meat advers folks. Overall flavor was nice. Sliced it on the bias against the grain. Nice hickory flavor.
Made some nice tacos topped with cilantro, and queso fresco, I also smoked some whole, salted jalapenos I cut up for toppings, I also made some guacamole, and a mango pico de gallo(meant for the oysters i grilled but some made it on the tacos).
beef on(sharing the top rack with some salted jalapenos, and some chix wings are on the bottom:
beef done, & ready to foil: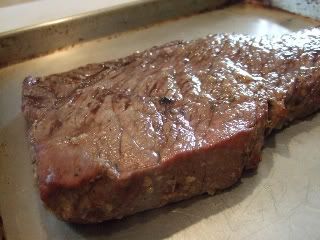 out of the foil and ready to slice:
sliced: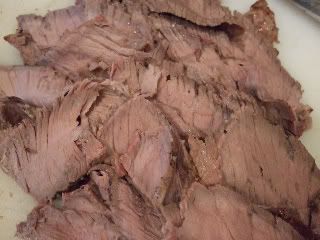 jalapenos: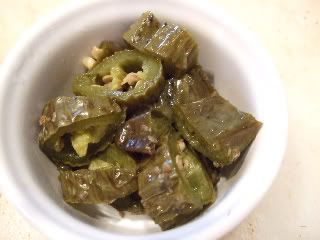 guac: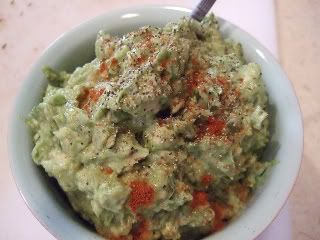 taco: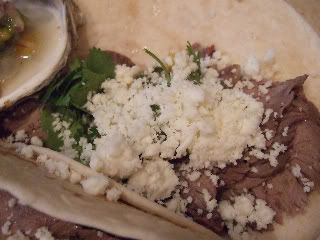 Bonus pics:
some chicken wings I did with my rub: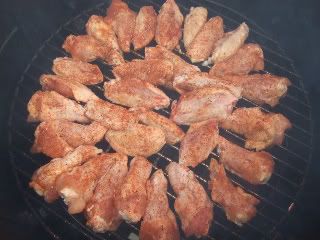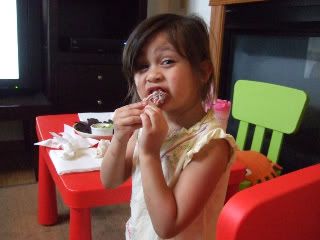 thanks for looking, overall supper was a feast.