I received a few racks of beef backs from a friend and I have never smoked beef ribs. I also wanted to try a seafood stuffed ABT.
Here are the racks all seasoned up from the night before.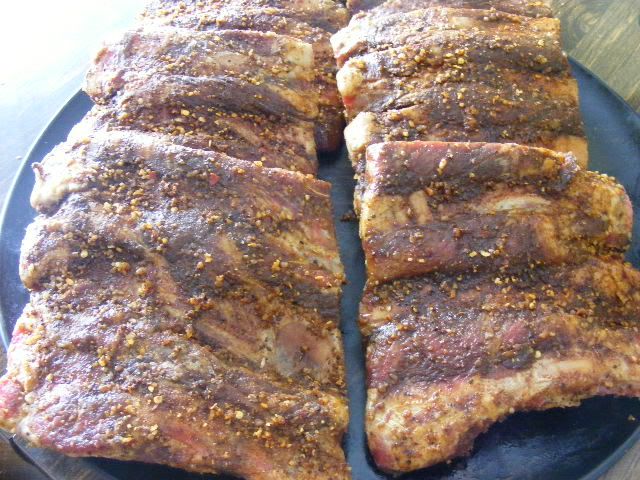 The special ABT's are Poblano's stuffed with crawfish, shrimp fajita mixture, green onions and cream cheese and bacon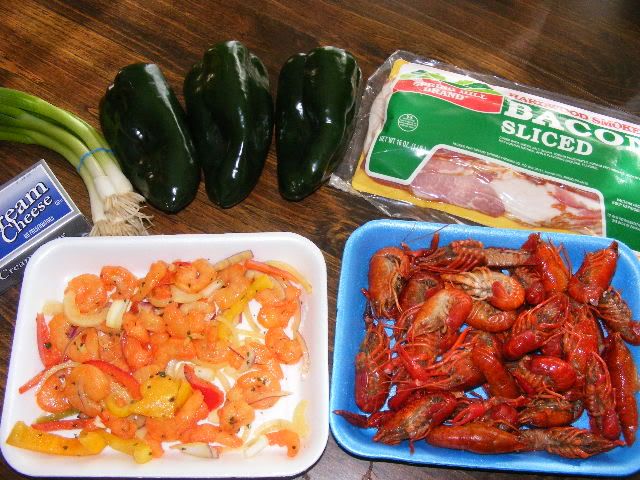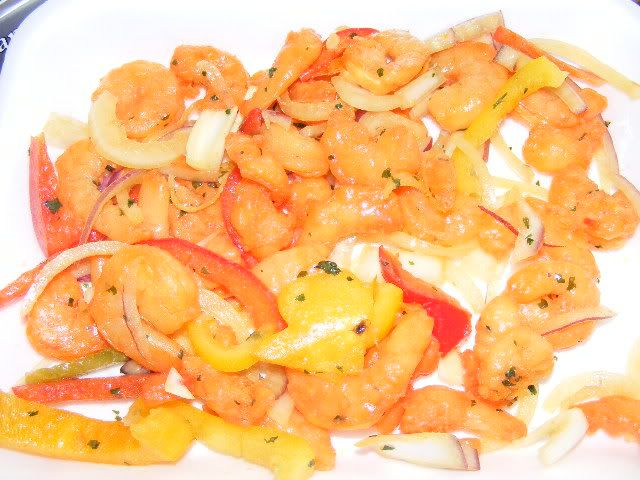 Here they are stuffed.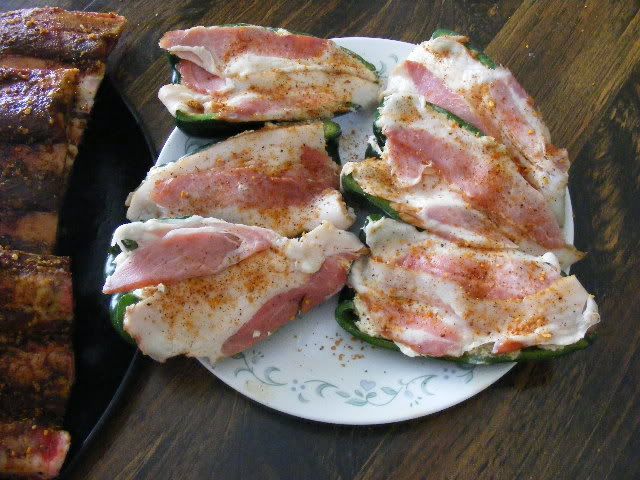 Finished products.....
The ribs were very tasty, but
We decided that the Babybacks are still our choice of rib.
The Poblano's were awesome, but more of a meal then a snack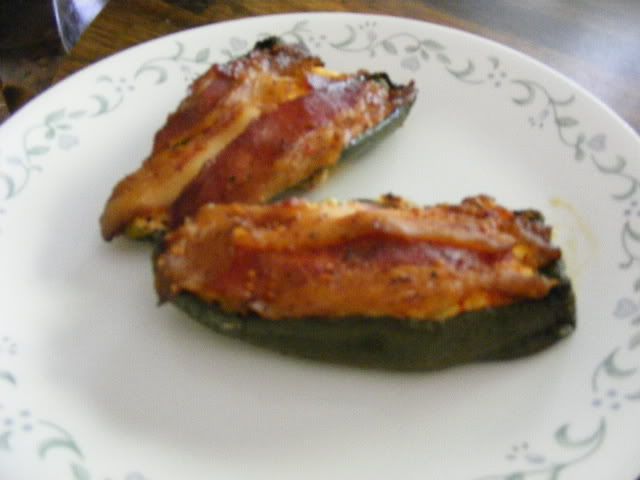 Here is one of our favorite side dishes with BBQ...... Lightly battered onion straws (thinly sliced white onions with just a dusting of seasoned flour)
Gotta love the deep fryer.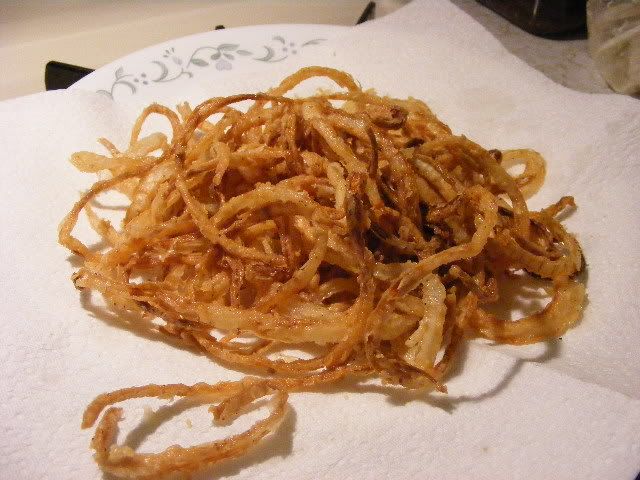 Thanks for looking and give the ABT stuffing a try and let me know what you think......