Got a gift card to a local butcher shop eating a hole in my pocket. I picked up 3 racks of BB's for the family to fight over. Here is the process I'm going with tomorrow. But first the prep picks from tonight.
3 little pigs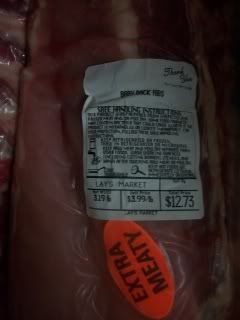 Extra meat? Yes please!
Pulling the membrane. Put a slit on the back side of a bone and then threaded it off with my fingers.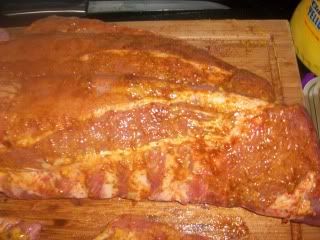 Close up of 2 racks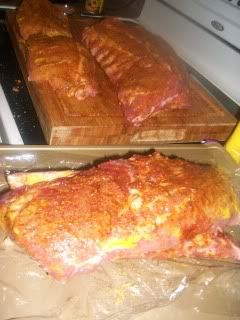 Getting stacked and wrapped for the night.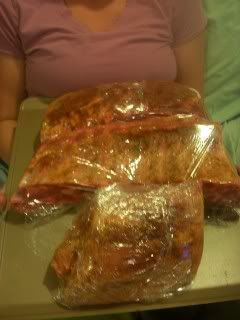 All the racks ready for the night
I will post some pics as the day goes on tomorrow.
Thanks for looking!